News
Link Tank: Storm Reid Had the Biggest Acting Challenge in The Suicide Squad
Storm Reid had a huge task in The Suicide Squad, Michael Keaton has slipped right back into Batman's shoes, the best comedies on Netflix, and more in Link Tank!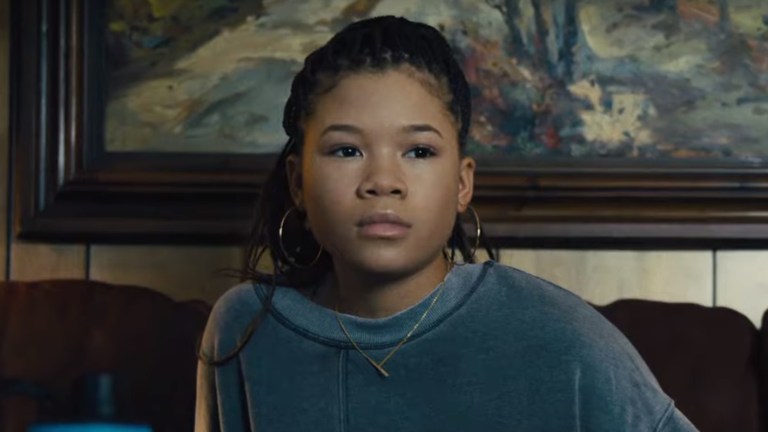 Young actress Storm Reid went toe-to-toe with Idris Elba in The Suicide Squad which is no easy task.
"DC comics movie The Suicide Squad has our mismatched group of villains coming together to take on a daunting task, but at the end of the day, actress Storm Reid may have faced the biggest challenge yet. The 18-year-old actress plays Tyla, Bloodsport's (Idris Elba's) daughter, who ends up becoming his motivation in joining Task Force X."
Hold on, did this car commercial just reveal how What If…? might potentially end?
"Like with any new Marvel Studios release, What If…? is a chance for Disney to make some money on advertising tie-ins. In the case of What If, that means a new Hyundai commercial in the style of the animated anthology. But what's interesting about this commercial is that it features a recognizable What If character in a very new setting. Episode 1's main character, Captain Carter, is back. But this time, she's brought the Avengers."
Even after nearly 30 years, slipping back into the cape and cowl felt "surprisingly normal" for Batman actor Michael Keaton.
"Michael Keaton famously played Batman in Tim Burton's take on the DC hero in Batman (1989) and Batman Returns (1992). Now, over 30 years later, he's thrown on the cape and mask once more for Andy Muschietti's The Flash and recently opened up about how it feels standing in Batman's boots again."
Star Trek NFTs are on the way thanks to the digitization of Star Trek creator Gene Roddenberry's original archives.
"Gene Roddenberry's personal archives are a treasure trove of insight into the early eras of making a science fiction legend in Star Trek. Now, those archives are being comprehensively digitized on an unprecedented scale—with the hopes of doing some interesting things with the material."
The Bachelor franchise is actually more similar to one giant video game than you might think.
"The Bachelor franchise, which consists of multiple dating shows dating back to 2002, doesn't want you to think of its shows this way. The fantasy is supposed to be that people would risk it all for love, and treating it like a game ruins the idea. Still, the contestants—or players, if you will—usually end up telling on themselves. Often, a player will slip and refer to making progress on personal relationships or being the Bachelor or Bachelorette's final choice as 'winning.'"
Check out Legally Blonde, About Time, and more of the best comedies you can stream on Netflix right now.
"If you've exhausted your go-to list of reliable comedies, there's hope: Netflix has a steady flow of classics and contemporary hits, including a handful of originals. Check out 11 of the funniest movies currently streaming on the service."