News
Link Tank: SPYFLIX Film and TV Festival Launched by SPYSCAPE
SPYFLIX film and TV festival, new Empire Strikes Back set footage, The Emperor's New Groove's journey to the screen, and more!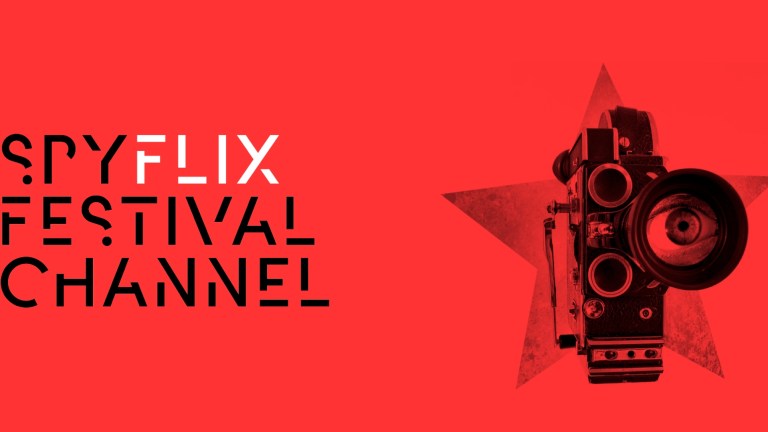 New York City's museum and experience SPYSCAPE has announced SPYFLIX, a new exciting film and TV festival dedicated to stories of secrets, espionage, thrillers, true crime, and more!
Conceived with hopes to bring forwards new and underrepresented voices in the spy genre, the festival is accepting submissions through February 28 of next year, with screenings to start on April 18, 2021. Titles will be eligible for awards and cash prizes across three categories: features, shorts, and series.
Learn more about SPYFLIX here.
2020 may be crap, but it's dropped some interesting knowledge. Check out 100 facts our friends over at Mental Floss learned this year.
"On the latest episode of The List Show, Mental Floss editor-in-chief Erin McCarthy counts down (or up, rather) an epic list of 100 fascinating things we learned in 2020. Don't worry, it's not all about zoonotic diseases and the efficacy of face masks."
Lucasfilm released some never-before-seen set footage of Star Wars: The Empire Strikes Back in honor of the film's 40th anniversary.
"In celebration of the film's 40th anniversary, Lucasfilm has released about seven minutes of never-before-seen footage from the set of the 1980 Star Wars sequel. You see stars like Carrie Fisher, Mark Hamill, and Harrison Ford in Norway shooting the sequence on Hoth."
Cyberpunk 2077 is a giant letdown for Xbox One and PS4 users. Here's what developer CD Projekt Red has to say about it.
"You may have heard that Cyberpunk 2077 is a disappointing, glitchy mess if you bought the game for the Xbox One or PS4. But how did it get this way? According to developer CD Projekt Red, the company was 'too focused' on releasing the game before the year ended after previously delaying Cyberpunk 2077 three times."
This week marks the 20th anniversary of The Emperor's New Groove, a classic of the animated film genre, and one that had a rough journey to the screen.
"Yesterday marked the 20th anniversary of the release of one of my favorite movies maybe of all time: The Emperor's New Groove. The film was a box office and critical failure when it debuted in theaters on December 15, 2000, but in the years since its weirdness, humor, and anti-materialist message (which is ironic coming from Disney) has elevated the film to beloved classic status."
The wait for HBO Max subscribers with a Roku are over. You can stream HBO Max on Roku beginning today.
"Starting on December 17, Roku users will be able to download the HBO Max app on their device and finally catch up with The Flight Attendant or whatever other HBO Max content they've been scoping out for the past few months. For users already subscribed to HBO through their Roku devices, the HBO app will automatically update to become the HBO Max app."