News
Link Tank: Spider-Man: No Way Home Is Getting a Rerelease
Spider-Man is swinging back into theaters, Squid Game season 2 has been confirmed, Ted is headed to TV, and more in Link Tank!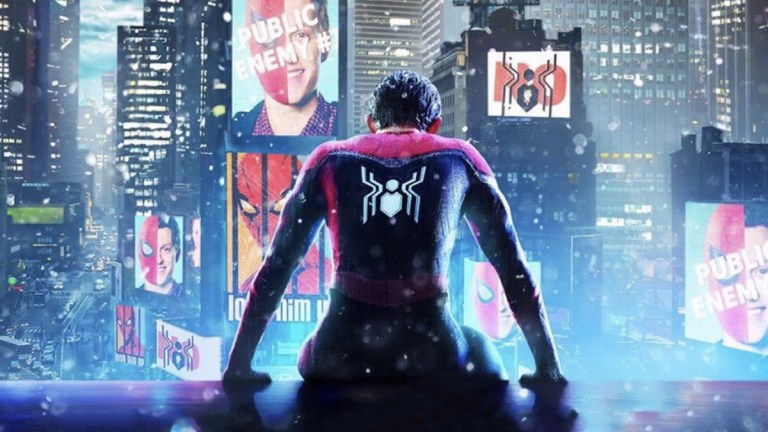 After a failed rerelease of Morbius, Sony announced another one of their films is hitting the big screen again, this time with an extended cut of Spider-Man: No Way Home subtitled The More Fun Stuff Version.
"Great news for the five or six people who didn't end up seeing Spider-Man: No Way Home the first time it was in theaters (we're estimating here, based on the movie's ludicrous box office returns): It's going to get a second run this Labor Day, as part of what Disney is calling the More Fun Stuff release. (Presumably because 'Nobody watches Blu-Rays anymore so we can just shove the deleted scenes back into the movie and people will eat it up version' would have been hard to fit on the poster.)"
Even though we all knew it was going to happen, Netflix finally confirmed the second season of Squid Game is on its way.
"Squid Game was arguably the show for Netflix during 2021, and after being repeatedly coy about whether or not there'd be a follow-up, the streamer re-confirmed that the hit series is coming back for season two, and offered a teaser to get you excited."
Legendary SpongeBob and Patrick voice actors Tom Kenny and Bill Fagerbakke dubbed over the iconic "I have the high ground scene" from Star Wars Episode III: Revenge of the Sith, and it's meme gold.
"The internet is a complicated beast, but sometimes it gives you some incredibly bizarre, specific thing you never knew you needed in your life. In this case, it's the lead voice actors from SpongeBob SquarePants dubbing over Obi-Wan Kenobi and Anakin Skywalker in the climactic moment of Revenge of the Sith. And, no, they're not doing Ewan McGregor and Hayden Christensen's impressions. They're doing it as SpongeBob and Patrick. It's truly a wonder to behold."
Seth MacFarlane's rather obscenely spoken stuffed bear Ted could be returning for a TV show headed to Peacock.
"The foul-mouthed teddy bear Ted is set to return as a TV series on Peacock. The show is expected to be a prequel to the 2012 film. According to Deadline, Seth MacFarlane is set to produce the show alongside Erica Huggins via the former's Fuzzy Door production banner. MacFarlane is currently under negotiation to make a return to voice Ted. However, it is unlikely that Wahlberg and Kunis will return for the series. The film did get a sequel in 2015, however, it did not bring in the same financial numbers as the first one."
As the culture of the 1980s continues to make the rounds, check out some of these tubular products from your favorite movies and shows of that era.
"If you wish your house looked more like the inside of a Planet Hollywood, here's your chance to make your dream come true. The Propstore in Los Angeles is hosting its largest-ever entertainment memorabilia auction this month, featuring hundreds of props from Top Gun (1986), The Terminator (1984), and other classic movies."
Jurassic World Dominion opened to an impressive number this weekend while Top Gun: Maverick continues to soar at a historic pace.
"It's peak summer movie season, which means what's old is new again. After two back-to-back first-place finishes for a follow-up to the biggest box-office hit of 1986 (Top Gun), this weekend multiplexes were dominated by the latest sequel to the biggest box-office hit of 1993 (Jurassic Park). Not that anyone at Hollywood's major studios is complaining about this latest wave of deja-vu. These days their very survival seems to depend on franchise nostalgia."