News
Link Tank: RWBY x Justice League Movie Announced at RTX Austin
An RWBY x Justice League movie was announced, Ten Your Old Tim is back for another season, updates on Invincible, and more in Link Tank!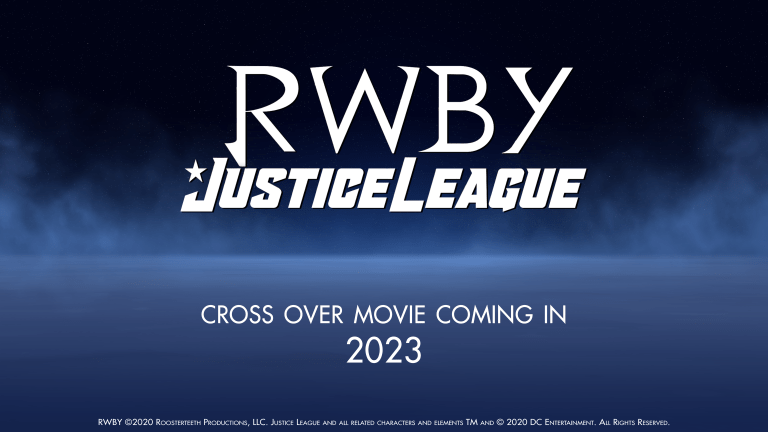 Rooster Teeth is currently in production on the first ever RWBY feature film, animated and produced by the same team that produces RWBY, in partnership with Warner Bros. Animation and Warner Bros. Home Entertainment.
"Big news today coming out of RTX Austin — Rooster Teeth is in production on the very first ever RWBY feature film with Warner Bros. Animation and Warner Bros. Home Entertainment to create a fully original RWBY/DC crossover story with The Justice League!"
Also at RTX Austin over the weekend, HBO Max announced the renewal of adult animated series Ten Year Old Tim for a second season.
"The critically acclaimed Max Original adult-animated series, TEN YEAR OLD TOM, has been renewed for a second season, it was announced today at Rooster Teeth's RTX festival in Austin, TX. The series is created, produced, directed and written by Steve Dildarian (HBO's The Life and Times of Tim). Byron Bowers (Honey Boy) joins the writing team and voices the character of Nelson."
Watch Ten Year Old Tom at HBO Max
Fans have anxiously awaited another season of Amazon Prime Video's Invincible show. Here are the details we know so far about the second season.
"After a bloody and action-packed first season of Invincible everyone is ready for more of the hit animated show. In the first season, we got to see Korean American teenager Mark Grayson (played by Steven Yuen) come into his powers and learn how to use them as a part-time superhero. Alongside struggling to balance his personal life with his friends William (Andrew Rannells) and Amber (Zazie Beetz), Mark a.k.a. Invincible still can't seem to be enough for his superhero and alien father Omni-Man (J.K. Simmons.)"
Not Lightyear, but Minions: The Rise of Gru is the animated movie taking the box office by storm this summer.
"Illumination's Minions—those goggle-wearing, babbling yellow monstrosities—have very clearly outgrown the Despicable Me franchise they first appeared in all the way back in 2010. Beyond their titular spinoff movie releasing in 2015 and earned $1.16 billion at the box office, the creatures have become a cultural fixture unto themselves, for better and for worse. It's not surprising that this weekend's sequel—The Rise of Gru, which is also a prequel to the first Despicable—takes the box office, but it's probably a surprise that it's already shaping up to be the Despicable franchise's best outing."
Happy 4th of July! Here are the best movies to watch for the summer holiday.
"We kicked off this discussion by first posing it to readers on our Facebook page. Read on to find some of their picks along with The A.V. Club's, and make your favorites known in the comments below. Happy Independence Day!"
How much would you pay for a cocktail? Disney has a special Star Wars-themed drink on their latest cruise ship that'll cost you more than a few republic credits.
"Fans of Star Wars used to be able to stroll into a Burger King and pick up a collectible drinking glass for the price of a Coca-Cola (59 cents). But today's thirsty enthusiast is looking at prices closer to a reliable used car. A Star Wars-themed cocktail slated to be served on Disney's new cruise ship The Wish comes with a price tag of $5000. Head into the Star Wars: Hyperspace Lounge and you can order a Kaiburr Crystal, which is served in a Camtono, a bounty hunter accessory container seen in The Mandalorian."
Nearly a decade after the show ended, a new clip from The Office has been released with a touching Michael Scott moment.
"To promote its streaming service, Peacock shared 'A Peacock Extra' in the form of a never-before-seen deleted scene from The Office. Taken from Season 5, Episode 10: 'THE SURPLUS,' the scenes shows Michael Scott (Steve Carell) telling his staff a tale of a boy who longed for a Pippi Longstocking doll."