Link Tank: Revisiting Reign of Fire After Eighteen Years
Revisiting Reign of Fire, fun facts about Agatha Christie, iPhone 12 wishes, and more in today's Link Tank!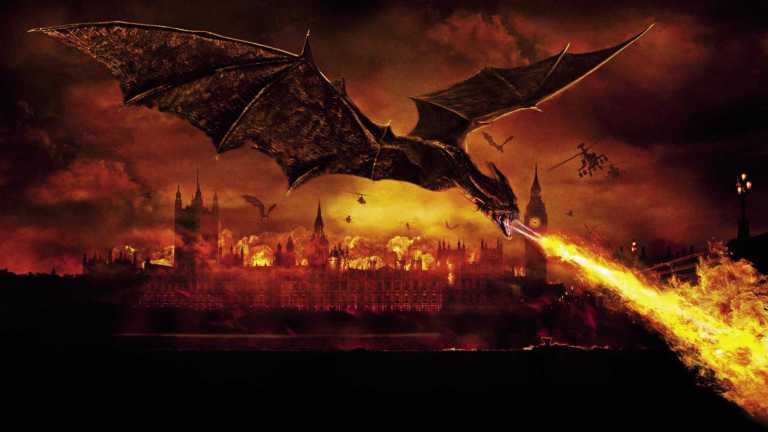 It's been over eighteen years since the release of Reign of Fire. Here's a look back at this beloved cult hit film.
"With the tagline 'Fight fire with fire,' the dragon apocalypse blockbuster Reign of Fire crashed and burned at the box-office in the summer of 2002. Once it hit home entertainment, the metamorphosis from flop to beloved cult film was almost instantaneous. Over the next two decades of cable reruns, the movie rose from the ashes to a loyal fandom."
Check out these fifteen fun facts about the life of the late acclaimed British novelist Agatha Christie.
"With over 2 billion copies of her books in print, British novelist Agatha Christie (1890-1976) has kept countless readers up into the early morning hours. Occasionally, the mystery surrounding her personal life—including a high-profile disappearance in the 1920s—has rivaled the best of her fiction. Let's take a look at some of the verifiable details of the famed crime writer's life and times."
The casting of Zendaya for the 2020 remake of Dune may have potentially revealed something about the sequel.
"The biggest change in Denis Villeneuve's adaptation of Dune that we know about yet is the casting of Sharon Duncan-Brewster as Liet-Kynes. In all existing live-action versions of Dune, prior to the new film, Liet-Kynes was played by a man; Max von Sydow in the 1984 Dune and Karel Dobrý in the Sci-Fi Channel 2000 miniseries. But, now, Liet-Kynes will be a Black woman."
Apple's annual event is right around the corner. Here are some things consumers wish to see from the iPhone 12.
"Apple's September event is upon us, but it's not expected to include the launch of a next-gen iPhone. Instead, the gathering's 'Time Flies' moniker suggests a new Apple Watch, while rumors tip updated iPads, too. This isn't totally a surprise; COVID-19 has put a strain on the global supply chain, and that includes iPhone parts."
Fall is just around the corner. Check out the best places outside of New England to enjoy the upcoming season.
"At the risk of sounding like we're turning into our parents (hey, maybe we are), we kinda secretly pine for the magical time of year when cider's everywhere, the air chills, and we make fun of people for leaf peeping while simultaneously planning drives using fall-color maps. This year, more than ever, the prospect of getting the hell out of the house to gawk at trees sounds like paradise."
J.K. Rowling doubles down on her transphobic prejudices in her newest novel about a cismale serial killer who kills dressed as a woman.
"According to The Telegraph, in the latest installment of her Strike mystery series, that she publishes under the name Robert Galbraith, the 'meat' of this 900-page novel is an investigation into a cold case: the disappearance of a woman in 1974, believed to be a victim of a cis male serial killer who murders people while dressing up like a woman. So we are doing the same transphobic slasher horror/thriller tropes that we should have left behind long ago? Cool."