News
Link Tank: A Retrospective on Raiders of the Lost Ark 40 Years Later
Raiders of the Lost Ark is 40, the Nintendo 64 is 25, even Stephen King can't sit through horror movies, and more!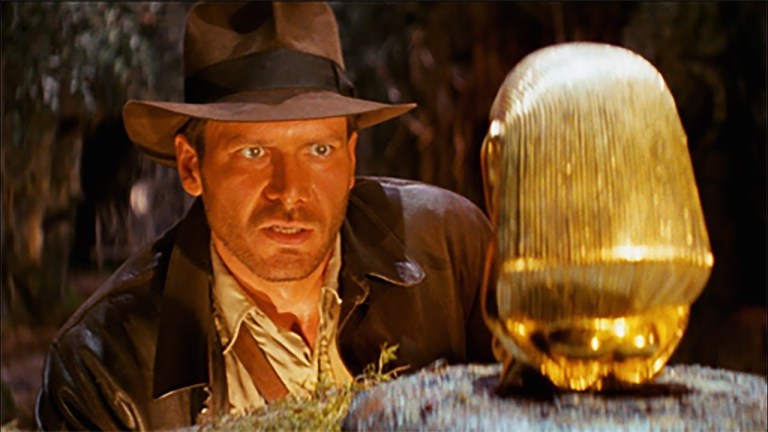 As the cinematic classic Raiders of the Lost Ark turns 40 the stars of the iconic Indiana Jones franchise look back on then films and their productions.
"To celebrate this historic anniversary, Inverse spoke to two of the movie's stars: Paul Freeman (Indiana's rival archeologist René Belloq who's hired by the Nazis) and Karen Allen (Indie's old flame who joins him on his adventure). Separate conversations with the two actors covered everything from how they joined the cast of Raiders of the Lost Ark to drinking too much cheap Tunisian wine during production to working with snakes."
Emilia Clarke wants to reprise her role as Qi'Ra from Solo: A Star Wars Story and we'd totally like to see her return.
"Solo: A Star Wars Story is somehow a divisive movie among fans of the Star Wars franchise… You either love it or hate it, and one character that fits in perfectly with that divide is Emilia Clarke's Qi'ra. In a shocking twist, I loved her and wanted more of her, even though I was initially against the idea of Qi'ra before the movie came out. But the minute I saw her on Corellia with Han and then later, when she's working with Paul Bettany's Dryden Vos, I was obsessed."
Netflix's latest reality dating show Sexy Beasts has everyone on Twitter in a frenzy with its The Masked Singer-esque approach.
"Netflix is here with the latest entry into the growing genre of shows that sound like 30 Rock gags. This time, it's Sexy Beasts, which evidently seeks to do for dating shows what The Masked Singer does for singing competition shows. The reality series involves singles going on dates while wearing "elaborate makeup and prosthetics to put true blind-date chemistry to the test," and the trailer released Wednesday shows contestants dressed up like pandas, dolphins, and other animals, as well as mythical creatures and even the devil."
One of the most iconic and revolutionary video game systems of all time, the Nintendo 64, is celebrating its 25th anniversary. Feel old yet?
"On June 23, 1996, the Nintendo 64 went on sale in Japan. The console is now 25 years old. Twenty-five! Can you believe it? The console, which would launch that September in North America, would be home to iconic and groundbreaking games like Super Mario 64, The Legend of Zelda: Ocarina of Time, GoldenEye 007, Star Fox 64, Mario Kart 64, Paper Mario, The Legend of Zelda: Majora's Mask, Perfect Dark and more."
Stephen King couldn't make it through The Blair Witch Project in one sitting. The acclaimed horror-fiction writer was too scared to finish the movie.
"In June 1999, a minivan crashed into Stephen King while he was out on a walk, landing him in a hospital bed for weeks. During that time, his son showed up with a portable television, a bootleg VHS tape, and a directive: "You gotta watch this." The movie was The Blair Witch Project, which had generated buzz at the Sundance Film Festival that January, but had yet to be considered a seminal work in horror film history. The fractured, shaky footage, combined with the effects of the painkillers that King had taken, made for an especially scary viewing experience. So scary, in fact, that he couldn't finish the movie."
What makes a Loki variant a Loki on Loki? It might not be as low key as you might think.
"After Marvel and Disney+'s Loki presented its audience with a twist on a twist last week, the time-bending series put the breaks on (albeit only figuratively) to turn once more to a question the show's premiere was fascinated with: what makes Loki—what makes a Loki—Loki? The answer, give or take an explosive interruption or six, is a bit harder to pin down this time."