News
Link Tank: Could Real Steel Get a Sequel?
Real Steel 2 could be on the way, Idris Elba wants to see Bloodsport fight Superman, Joseph Gordon-Levitt could be making a career comeback, and more in Lank Tank!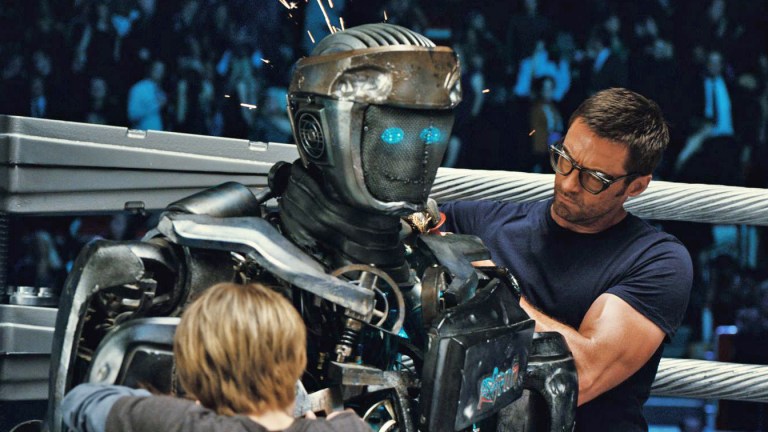 Could Real Steel be making a comeback? Free Guy director Shawn Levy teases the possible comeback for the robot-boxing franchise.
"In the fall of 2020, an unlikely contender climbed the ranks of Netflix's streaming library. The 2011 science fiction gem Real Steel was suddenly one of the most-watched movies on the service. Nobody could say why for sure, but behind the scenes, the film's director Shawn Levy and star Hugh Jackman were already in talks over what this all might mean for Real Steel 2."
Idris Elba's Bloodsport vs. Henry Cavill's Superman? We'd love to see this happen in the DCEU.
"Entertainment Tonight recently spoke to Idris Elba (Bloodsport) and Daniela Melchior (Ratcatcher 2) about The Suicide Squad and what they want to see their characters do next. As to be expected from the squad, their answers were pretty villainous. Melchior, who played a more empathetic character in the movie, expressed a desire to have Ratcatcher 2 learn from Bloodsport and, potentially, grow to become a real supervillain."
They need to bring back the Game Boy Micro as soon as possible because this recent attempt to clone it doesn't live up to the hype
"Instead of just letting you play the retro games of your youth, what if a handheld emulator also recreated the look and feel of the consoles you remember? On paper, the new Anbernic Retro Game 300X seems like it takes everything that made the Game Boy Micro great and upgrades it."
Could this be the beginning of a Joseph Gordon-Levitt career resurance? Mr. Corman would suggest so.
"The first episode of Mr. Corman—a new Apple TV+ series created, written, and directed by Joseph Gordon-Levitt—is all about what a drag its eponymous lead character is. Josh Corman (Gordon-Levitt) is anxious, awkward around his public-school students, and unable to see the joy in the world around him. Luckily, that's just the setup for the show to demonstrate how wrong he is."
There's a new Spider-Man NFT you can purchase for a hefty price, and it legitimately looks like a PlayStation 2 cutscene character.
"By August 2021 it's clear that the entire concept of Non-Fungible Tokens (NFTs) is an enormous pump-and-dump scam, but that's not stopping Disney and Marvel, who over the weekend released the dumbest, funniest piece of Spider-Man trash imaginable and watched people lining up around the block to pay real money for it."
From A Clockwork Orange to The Human Centipede, here are some of the most twisted movie premises of all time.
"The trailer for Lamb, the forthcoming freaky horror psychodrama from A24 and director Valdimar Jóhannsson, dropped yesterday, and if you're on social media at all, there's a good chance you've seen it, or at least encountered people's horrified, if bemused, reactions to it. Which make a lot of sense once you've watched it."