News
Link Tank: Quibi Initial Reviews Spell Trouble for New Streaming Service
What people thinks about Quibi, RPGs due for modern remakes, Daisy Ridley on the Rise of Skywalker backlash, and more in today's Link Tank!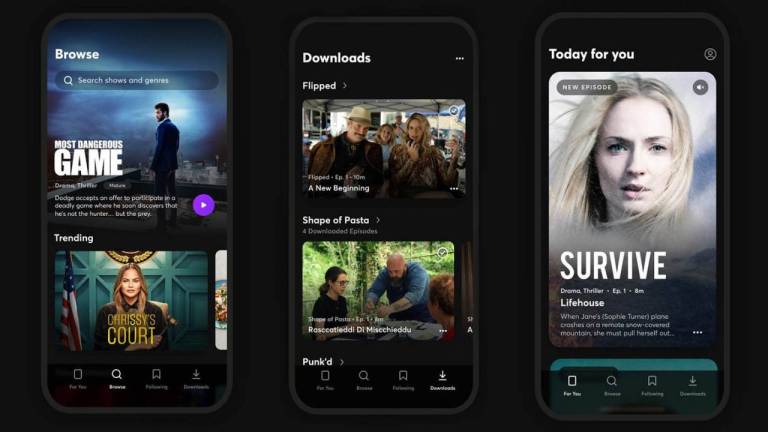 Initial thoughts are coming in, and things aren't looking good for the new short form mobile-only streaming service, Quibi.
"In August of 2018, media mogul Jeffrey Katzenberg announced his newest business venture: Quibi. The short form mobile video platform, which is short for 'quick bites', promised the biggest stars, the most talented creators, and over a billion dollars worth of investment from studios in what was supposed to be a revolution in mobile entertainment."
For spectacled people, here's how you can wear a face mask without fogging up your glasses.
"Of the many unintended consequences resulting from the current coronavirus pandemic, one wrinkle has emerged as a minor but irritating issue. When donning a manufactured or makeshift mask for the first time, people are finding that their glasses are beginning to fog up due to their exhaled air moving upward. Reducing the spread of germs is beneficial, but not if you're walking into telephone poles."
With Final Fantasy VII Remake out, take a look at some other classic role-play games long overdue for modern remakes.
"At long last, the Final Fantasy VII Remake has been released. It's a bizarre and somewhat quixotic reimagining of the first five or so hours of Square Enix's iconic 1997 role-playing game that expands the prologue into a 40-hour experience with new game mechanics, dialogue, and… pretty much everything else."
Actress Daisy Ridley finally speaks up about the backlash to Star Wars: The Rise of Skywalker.
"Comments about quality aside (those are for a different type of post entirely), it can be readily agreed that a lot of people really did not like Star Wars: The Rise of Skywalker, and it is also clear that those people were very vocal about their opinions. As an actor working on a film with such a harsh reception, there's bound to be some stress. For Daisy Ridley, who stars in the film as Rey, that stress was probably pretty intense indeed."
For those stuck at home with a passion for baking, here are six book recommendations by pastry chef Dominique Ansel.
"Dominique Ansel is the New York City–based, James Beard Award–winning pastry chef best known as the inventor of the cronut. His new cookbook is Everyone Can Bake: Simple Recipes to Master and Mix."
Aerobic exercise may "reverse" aging effects on stem cells, a new study proclaims.
"As people age, they lose muscle mass and the risk of heart disease, dementia, and reduced immune function increases. As the years tick by, it becomes harder for people to bounce back from a workout, injury, or illness. Consistent exercise can slow down this degenerative process — but a new study suggests we may not have to settle for slowing down."