News
Link Tank: The Importance of Portrait of a Lady on Fire as a Lesbian Movie
Portrait of a Lady on Fire, updates on the coronavirus, the best VPN in 2020, and more in today's Link Tank!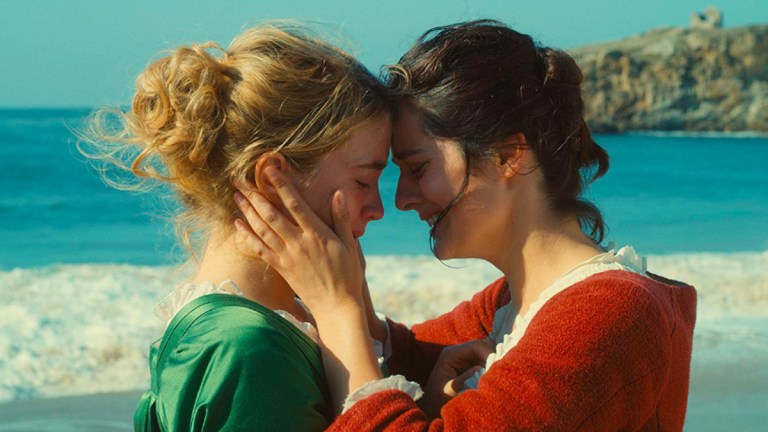 Portrait of a Lady on Fire is a beautiful star-crossed lesbian love story, and it's important to call it as such.
"I am of the generation of LGBTQ youth that is comfortable calling myself queer as well as bisexual. For a lot of us, the broadness of the term delivers shorthand communication of who we are, especially if we have multiple terms under multiple parts of the queer umbrella. At the same time, that does not mean we need to force everything into that term and ignore the labels that people use for themselves. That is why it is important to call Céline Sciamma's Portrait of a Lady on Fire a lesbian movie."
If you can't remember the last time you saw a romantic comedy with a female disabled lead, it's because there's never been one.
"When was the last time you saw a disabled woman cast as the lead in a rom-com? If you're scratching your head in bewilderment, that's because … it's never happened. Ever. In fact, the only time I can recall there being a disabled woman character in any rom-com role came in the form of actress Gina McKee's character in Notting Hill. That's it."
A new fascinating discovery has revealed that our planet didn't always have 24 hours in a day.
"If you have ever wanted extra hours in the day, then take heart: A prehistoric mollusk reveals how dinosaurs lived 70 million years ago — 23.5 hours a day, 372 days a year — and how much longer days might become over the course of the next several million years. The revelation that Earth has not always had a 24 hour day and orbited the Sun over the course of 365 days every year comes from the discovery of an ancient clam dating back to the Cretaceous period, when dinosaurs ruled the Earth."
Why is the COVID-19 coronavirus causing people to hoard toilet paper? The reason is largely psychological.
"Walk into a Costco, grocery store, or pharmacy today and there's a good chance you might be greeted by bare shelves. A number of retail locations have seen consumers deplete inventory in anticipation of the coronavirus becoming more disruptive to commerce and daily living. While it's understandable to see shortages of disinfectant wipes or hand sanitizer, stores are reporting a high demand for toilet paper. Why?"
Twitter has told all of its employees to work from home due to the COVID-19 coronavirus.
"In order to try and curtail the spread of the coronavirus pandemic, Twitter has instructed all of its employees across the world to work from home. In a blog post, the social media company said that it had moved past 'strongly encouraging work from home' and is now making it mandatory. Although some people may not be able to fulfill all their duties while working from home, Twitter said that it will continue to pay them while these travel restrictions are in effect."
If you use any sort of public wifi extensively, you may need a VPN. Here's how to choose the best one for you in 2020.
"The benefits of virtual private networks, or VPNs, are well-documented: They keep you safer on public wi-fi and help you access content not usually available in your region, among other useful . There are now dozens and dozens of VPN options to choose from, which can make it difficult to decide which one is the best one for you."