News
Link Tank: "Peaches" by Jack Black Officially Debuts on the Billboard Charts
The hit song from The Super Mario Bros. Movie has charted and more in Link Tank!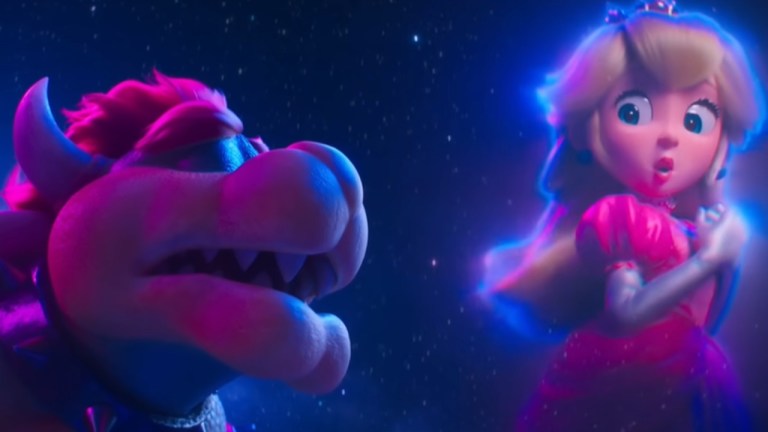 "Peaches" by Jack Black from The Super Mario Bros. Movie has officially debuted at number 83 on the Billboard Hot 100 charts.
"The Super Mario Bros. Movie continues to break records at the box office, recently becoming the highest-grossing video game adaptation. The film has also just earned one of its lead actors a new accolade of their own. A tweet posted to Billboard Charts' official Twitter page shared the news: 'Jack Black's 'Peaches,' from The Super Mario Bros. Movie, debuts at No. 83 on this week's Hot 100 chart.'"
Read more at Uproxx
Ari Aster's latest film, Beau is Afraid, receives audience reactions only an Ari Aster movie can get.
"Beau is Afraid, Ari Aster's surrealist epic about an anxious man trying to get home to visit his mother, came out in a limited release last week. Its wide release isn't until this Friday, but audiences are already having some strong reactions to it."
James Corden will have his swan song on late-night TV later this month.
"After eight years of 'Carpool Karaoke,' James Corden is finally leaving his post at The Late Late Show. On April 27, joined by his friends Harry Styles, Will Ferrell, and the millions of Balthazar haters watching at home, Corden will help The Late Late Show shuffle off this mortal coil to make way for a reboot of @midnight. But the real feather in Corden's cap is that he locked a pre-taped 'over-the-top' Lion King sketch with Tom Cruise for the final episode."
Over in the world of basketball, Draymond Green has returned to his pure 2016 form, flagrantly fouling players and getting ejected.
"We've known this isn't a vintage Golden State Warriors team. They kept turning into the Dallas Mavericks/wildebeests whenever on the road, they had to reshuffle the roster halfway through the season, their defense has consistently been of Cottonelle strength. It wasn't so much that they were assuring us for six months that they could just turn it on, so much as our own beliefs were telling us that."
After the success of Hogwarts: Legacy, it's no shock that another Harry Potter game was announced. This time, it's a title focused entirely on the beloved fictional sport Quidditch.
"The reason for the glaring lack of Quidditch in the controversial RPG Hogwarts Legacy seems to be clear now: Warner Bros. Games just announced Harry Potter: Quidditch Champions, a new game set in the wizarding world that centers around the beloved fictional sport. The announcement Tweet also promised 'limited playtest signups' with a link to fill out a form for a chance to play the upcoming title, which has no release window just yet."
As more negative news surrounds Jonathan Majors and the assault accusations against him, rumors are circulating about Marvel Studios replacing the actor as Kang in their upcoming slate of films.
"According to reports, rumors of Marvel Studios having a contingency plan to replace Jonathan Majors as Kang the Conqueror has surfaced. During an appearance on The Hot Mic podcast, Marvel Insider Jeff Sneider shared that the actor could be replaced in the Marvel Cinematic Universe following his assault allegations."