Features
Beau Is Afraid Trailer Raises the Question: What Is a 'Feel-Good Ari Aster Movie?'
The first trailer for the third feature film from director Ari Aster suggests fear and misery… can be the stuff of happiness?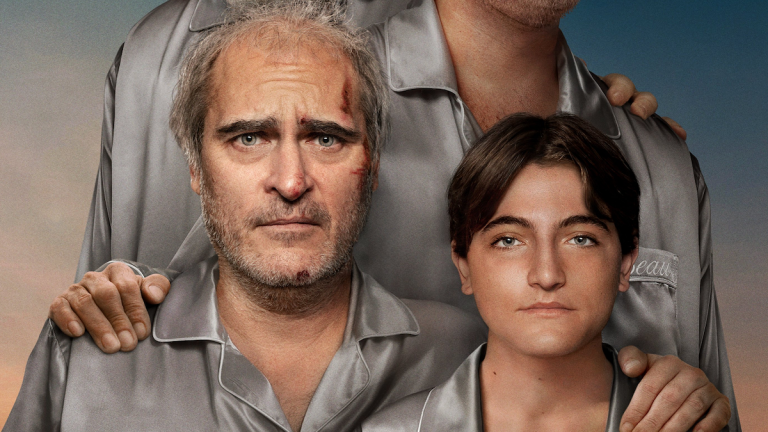 We've all seen trailers that begin like this. Before even the studio's title card shows up on screen, we hear the first bars of a popular song from roughly 30-40 years ago. Instantly, we know that an indie dramedy with big stars is about to introduce itself. There will be drama, of course, and there will be conflict, surely, but as the familiar refrains of a beloved chorus rises, we're already subliminally conditioned to expect a happy outcome for the star in question.
… Yet this time that star is Joaquin Phoenix, that studio title card belongs to A24, and the film in question is the latest effort from writer-director Ari Aster. At this point, we know about as much on Beau Is Afraid as you do, but it's still easy to see something is… off.
Sure enough, the Beau Is Afraid trailer pivots around Supertramp's wistful "Goodbye Stranger," a 1978 classic that's cropped up in everything from I, Tonya to The Office. And yet, it seems faintly more sinister in Aster's third film, even before the song starts breaking down as the lights go out around Phoenix's apparently hapless Beau.
The film's logline is simple enough, with A24 revealing that "a paranoid man embarks on an epic odyssey to get home to his mother in this bold and ingeniously depraved new film from writer/director Ari Aster." Yet judging by the trailer, there is obviously something more nefarious afoot. The song and many of the images are happy, right down to a clearly hallucinating Beau walking through a fantasy world composed of picture perfect trees, rolling hills, and houses with red brick roofs. But the images are juxtaposed with a surprisingly menacing Nathan Lane saying with maximum condescension, "Feeling sad about going home, Beau? Must feel totally unreal." When Phoenix insists he has to leave, Lane smiles, "I don't know when that's going to happen."
Then an obviously automated voice enthuses with all the authenticity of Siri that "you will walk many miles, dozens will become hundreds, hundreds will become thousands. Your adventures will continue for years and years."
The exact direction of the movie still remains a mystery, but the trailer has cultivated an uncanny valley quality in which the often extremely uncomfortable emotions we associate with Aster's previous two pictures have been apparently placed in a drama that has a facade of feel-good sunniness.
All of which raises an interesting question: Can Ari Aster make a feel-good movie? Or perhaps more precisely, can Ari Aster make a feel-good movie wherein the central protagonist feels afraid, not to mention confused, bewildered, and depressed all the time?
It's an amusing challenge the filmmaker (or at least his marketers) has seemed to set up. With Hereditary (2018), Aster presented an unsettlingly raw familial drama about dealing with trauma and tragedy, and how the things we don't say can poison the ties that bind. The actual horror of losing a child alone would've made that movie one of the most disturbing of the 2010s before things got… well, weirder.
Similarly, Midsommar (2019) was a horror movie that hid its heinous depravities out in a shadowless sky wherein the sun's glory was inescapable. Nevertheless, an atmosphere of oppression was inescapable until the ending where at least the protagonist appears genuinely giddy in spite of the terrible sights the audience is being subjected to.
We imagine Beau Is Afraid will attempt to explore a similar cognitive dissonance when it releases on April 21. And we cannot wait to partake of it. The movie also stars Amy Ryan, Stephen McKinley Henderson, Parker Posey, and Patti LuPone.