News
Link Tank: The Original Golden Girls House Is Up For Sale
The Golden Girls' original house, how Disney is botching their re-opening, the actual most popular Netflix Original movies, and more!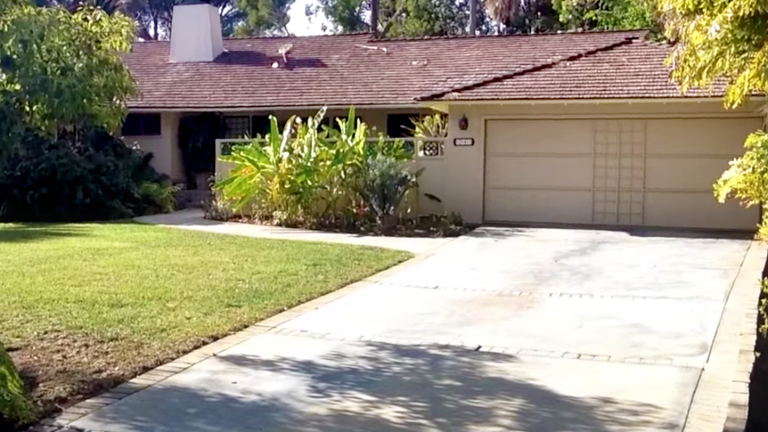 The original Golden Girls house is now on the market for the first time ever with an asking price of just under $3 million.
"The perfect retirement home for a group of close friends is up for sale. As Variety reports, the house where Rose, Blanche, Dorothy, and Sophia live together in The Golden Girls has hit the market for the first time ever for an asking price of just under $3 million."
Despite multiple attempts, Disney has not been handling the re-opening of their theme parks and attractions well.
"From Disneyland in Hong Kong having to shut down once more because of a surge in cases in the city to reports of unsafe working conditions to Disney's reopening video deservedly getting the meme treatment, it's not a good situation at all"
The actual most popular original movies on Netflix includes Extraction, Spenser Confidential, and The Irishman.
"Just what constitutes a 'popular' movie on Netflix has always been hard to gauge. On one hand, there are memeable, word-of-mouth phenomena like Bird Box; on the other there are prestigious, Oscar-nominated dramas like The Irishman. But considering that the company has always been cagey about publicizing its viewership data, it's mostly been a guessing game. Now, however, we have at least some quantifiable sense as to what's hitting with audiences."
Billionaire Elon Musk is one of the biggest proponents of self-driving cars, but here's why we won't be seeing autonomous vehicles on the road on a massive scale any time soon.
"In a typically bold statement, Tesla CEO Elon Musk declared earlier this month that his company's vehicles are on the brink of becoming fully autonomous. This raised more than a few doubtful eyebrows, including mine."
Here's everything we know about the newest cryptocurrency scheme and how that led to the Twitter hack earlier this week.
"An apparent cryptocurrency scheme that bombed Twitter Wednesday saw the accounts of high-profile brands, crypto exchanges, businesspeople, celebrities, and politicians compromised in an unprecedented hack that raises serious concerns about the security flaws of the platform and what information could have been jeopardized in the incident."
Between the coronavirus and general uncertainty of the future, Americans are more anxious than ever.
"My life and the lives of those closest to me have improved markedly since the pandemic began. The full lockdown is over where I live in the Philadelphia suburbs. It's possible to go shopping (with a mask) or grab a bite to eat at a restaurant (sitting outside). My son, about to start college, is planning to depart for campus and a dorm room in a month. My daughter, about to start high school, will supposedly be back in a classroom at least a couple of days a week in September. Time is no longer stopped. It's moving forward again, if a little haltingly."