News
Link Tank: Novels About Apocalyptic Plagues For Your Reading List
Novels about apocalyptic diseases, rescheduled movies, working from home essentials, plus more in today's Link Tank!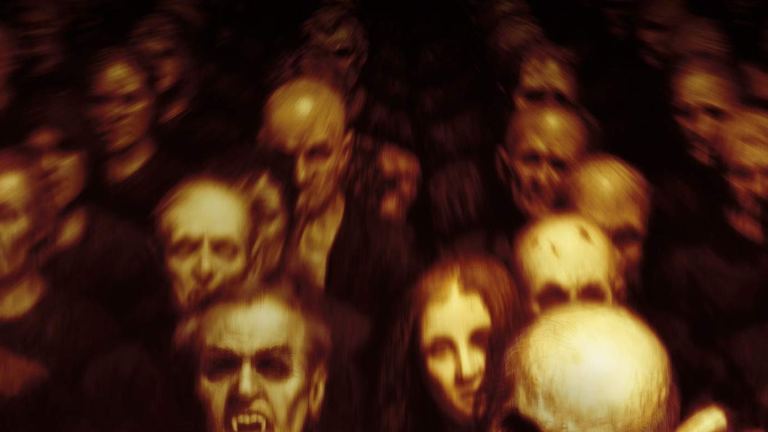 Check out these terrifying works of science fiction about world-ending pandemics.
"The end of the world seems bound to be a big event, and it's tempting to assume that the cause will be appropriately large—perhaps a nuclear exchange, maybe, or a giant asteroid. But some of science fiction's most terrifying and fascinating apocalypse stories take things in just the opposite direction. What if the end of the world, they ask, was caused by the smallest possible thing: An alien bacteria, or a strange new type of virus?"
There are few things more ironic than someone meeting their end by their own invention. Unfortunately, at least six such inventors existed.
"On February 4, 1912, Austrian-born French tailor Franz Reichelt climbed to the top of the Eiffel Tower in a wingsuit of his own design. The tailor had told French authorities he planned to test the suit using dummies, but upon his arrival at the tower, he announced that he would make the jump himself. His friends tried to dissuade him, citing wind speed and other factors—including previously unsuccessful attempts with dummies—but Reichelt was not moved. He would not use a safety rope or any other precautions…"
A number of movies are getting rescheduled because of the COVID-19 coronavirus. Here's a list of all of them.
"Things are developing fast when it comes to Hollywood reactions to the coronavirus, and it might make some fans furious. They may want a quiet place to think about it but, at least they so busy rescheduling that there's no time to die?"
Pokemon Go has introduced a workaround for those who are being quarantined because of the coronavirus.
"The COVID-19 global pandemic continues to have a tremendous impact on the gaming industry, having led to the cancellation of E3 2020 and other delays across the wider entertainment industry. Pokémon GO developer Niantic has issued an emergency update to the game in light of the coronavirus to limit players' need to venture out into public spaces."
For those who are new to working from home, here are a few must-have devices to make your telecommuting as comfortable and productive as possible.
"Whether you work remotely year-round or have been forced to work from home for the foreseeable future due to the coronavirus outbreak, there are a few things you can do to make your setup more pleasant and productive. From the devices you need to get tasks done to the niceties that help keep things moving smoothly, these items will help keep you on task."
Disneyland and other Disney-branded amusement and theme parks are closing because of the coronavirus.
"It's official. Disneyland in Anaheim, California is shutting down due to the new coronavirus. Walt Disney World in Orlando, Florida is also closing as is Disneyland Paris in, well, Paris. 'While there have been no reported cases of COVID-19 at Disneyland Resort, after carefully reviewing the guidelines of the Governor of California's executive order and in the best interest of our guests and employees, we are proceeding with the closure of Disneyland Park and Disney California Adventure, beginning the morning of March 14 through the end of the month,' Disney said in a statement."