News
Link Tank: The New Trailer for Encanto Brings Disney's Trademark Magic
Disney is bringing their iconic magic back to the big screen, Boba Fett looks a bit off in his new poster, Kamen Rider is getting a live-action remake, and more in Link Tank!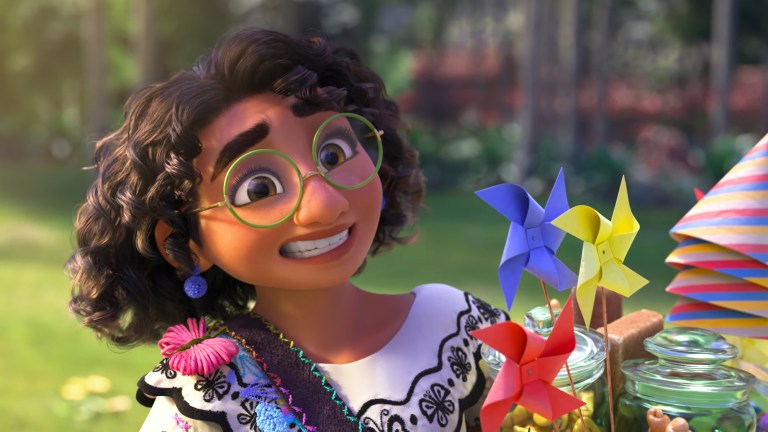 The new trailer for Disney's latest animated feature Encanto brings a magical world to life.
"Disney Animation Studios has released a new trailer for Encanto, the 60th animated movie from the studio and their first to be set entirely in Colombia. The trailer expands on the magical-filled story and the songs by Lin-Manuel Miranda. Encanto is currently slated for release on November 24 with a 30-day exclusive window of theatrical release before coming to Disney+ on Christmas Eve."
Hold up… why does Boba Fett's armor look banged up again in the first poster for The Book of Boba Fett?
"While the post-credits scene of The Mandalorian Season 2 finale revealed his spinoff, The Book of Boba Fett, would be coming at some point in 2021, there was no sign as to when. Thankfully, that all changed as Lucasfilm announced a release date with a new poster for the upcoming series."
Sorry Ben Platt, but Dear Evan Hansen is having more success as a meme goldmine than a film.
"Dear Evan Hansen is a film that exists in our world now. It's not great, it didn't make me like the musical, and it just ended up infuriating me to the point where I wasn't sure what to do other than make fun of it—which is seemingly what is happening on the internet, as well. We are all confused by Ben Platt's screaming and crying face."
Are you looking to improve your home sound system without spending too much money? We have the soundbar for you.
"The new Sonos is a soundbar for people who care about good sound but don't feel like doing a ton of research to get it. It's for people who don't mind if this isn't the pinnacle of aural bliss because it's easy as hell to set up and use. And that's OK. The Beam 2 isn't trying to reinvent the wheel. Instead, it's updating what was already an excellent soundbar for the Dolby Atmos era."
Looking for something great to watch on Netflix this October? Here are the best movies the streaming service has to offer.
"If you're scrolling through the feed trying to find the best of what's just been added, or a classic you've been meaning to watch before it leaves the library, we've got you covered there, too. A Leonardo DiCaprio triple feature, Spike Lee's extraordinary biography of Malcolm X, and one of the smartest rom-coms of the past 20 years are among our top picks for streaming on Netflix in October 2021."
We have our first look at the Kamen Rider live-action film and it's glorious.
"Evangelion creator Hideaki Anno is writing and directing a new Kamen Rider feature film. It's called Shin Kamen Rider, and the movie's first teasers give us a good look at how Anno is bringing the character to life. Only character art had been released prior to this, so these debut teasers give us our first close-up looks at numerous details. The mask, the suit, and the bike have all been tastefully updated and modernized. The music and font are also on point. Everything looks fantastic."