News
Link Tank: Namor the Sub-Mariner's Backstory is Being Changed for the MCU
Namor won't be the same as the comics in the MCU, A24 has a new highest-grossing film, Pete Davidson is leaving SNL, and more in Link Tank!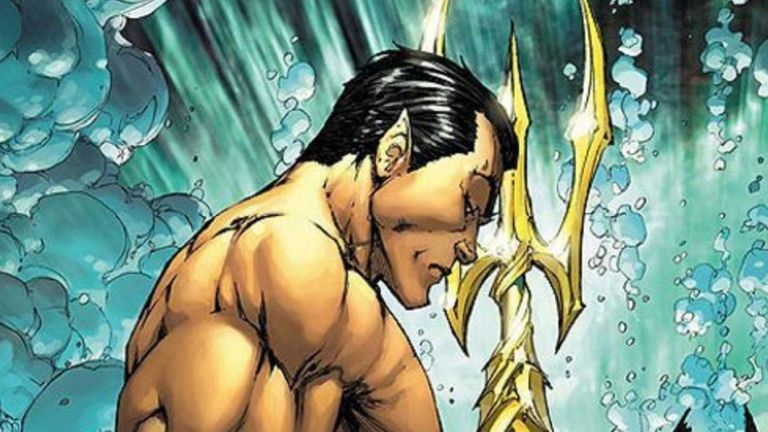 One of Marvel Comic's earliest characters, Namor the Sub-Mariner, is finally coming to the MCU in Black Panther: Wakanda Forever, but fans shouldn't expect Marvel to follow the comics origin story too closely.
"Rumors are swimming about Marvel's own aquatic antagonist Namor the Sub-Mariner. The character is set to make his MCU debut in November's Black Panther: Wakanda Forever, where he'll be played by Mexican actor Tenoch Huerta (Narcos: Mexico, The Forever Purge). The son of a human sea captain and a princess of the undersea kingdom of Atlantis, Namor's origin story will be changed from its ancient Greek roots to one of Mayan culture."
Everything Everywhere All At Once continues to chug along at the box office and is now the highest-grossing film ever distributed by A24.
"Everything Everywhere All At Once has carved out an impressive space for itself in recent months; even in the face of all those other multiverse movies currently in theaters, the Daniels' quick-paced and hilarious sci-fi film has been a consistent earner for studio A24—a studio that's pretty familiar at this point with scoring wins that go heavy on critical praise for its various independent offerings, and somewhat lighter on huge box office success."
Veteran Scream star Neve Campbell has joined the cast of the Twisted Metal series headed to Peacock alongside Anthony Mackie.
"Twisted Metal, the live-action television series based on the popular car chase/vehicle combat video franchise from PlayStation, has been getting a lot of big names attached to it, drawing stars like Anthony Mackie and Stephanie Beatriz. Now, Neve Campbell has been announced as a recurring guest star, named Raven, io9 has learned via a press release from Peacock. Campbell was most recently seen in Scream 5 as Sidney Prescot, a character that the actress first played in the original 1996 Scream and who has appeared in multiple franchise installments since then."
After eight years, comedian Pete Davidson is exiting Saturday Night Live.
"Pete Davidson is set to exit Saturday Night Live after the show's 47th season later this weekend. Davidson will be joined by Aidy Bryant, Kate McKinnon, and Kyle Mooney. News of their departure signals that the long-running program is ready to make a great change in its casting and recalibrate the show before the next season to introduce new players. Both McKinnon and Bryant have been staples at SNL since they joined the cast in 2012, breaking the mold with their impressions of Ruth Bader Ginsburg and Senator Ted Cruz, respectively. Mooney joined in 2013 and has since hit the ground running with his signature offbeat sketches. Davidson joined the cast relatively unknown but has become an underrated presence throughout the years. All four cast members have become mainstays for the program over the years and leave big shoes to fill following their exit."
Over a decade after its release, the Gerard Butler film Law Abiding Citizen is receiving a sequel.
"The thing most people probably remember about F. Gary Gray's Law Abiding Citizen is its weirdly stylish poster and DVD box art (split in half horizontally with Jamie Foxx on a stylized white background and Gerard Butler on an ominous red background). But apparently that memorable aesthetic—which does not really carry over into the film itself—left enough of a lasting impression on Hollywood for Village Roadshow and Rivulet Films to greenlight a sequel."
One of our favorite bands of SXSW 2022, Donna Blue, debuted their new record "Dark Roses." Check out their retro-TV-inspired music video below!
"The Idea' is an easy-going, groovy duet about the synchronicity of good ideas. Influenced by Serge Gainsbourg's songwriting, a groovy bass, smooth bongos, and vibraphone make you wistfully long for somewhere sunny and warm. For the visual part of The Idea, the duo dreamed up a monochrome 60's 'Top of the Pops'-inspired music video, showing them and their full band in a pretend television performance."