News
Link Tank: Disney Confirms Release Date for Black Panther: Wakanda Forever
The Black Panther sequel is staying in 2022, Mission: Impossible 7 has been split into two parts, The Hunger Games prequel was announced, and more in Link Tank!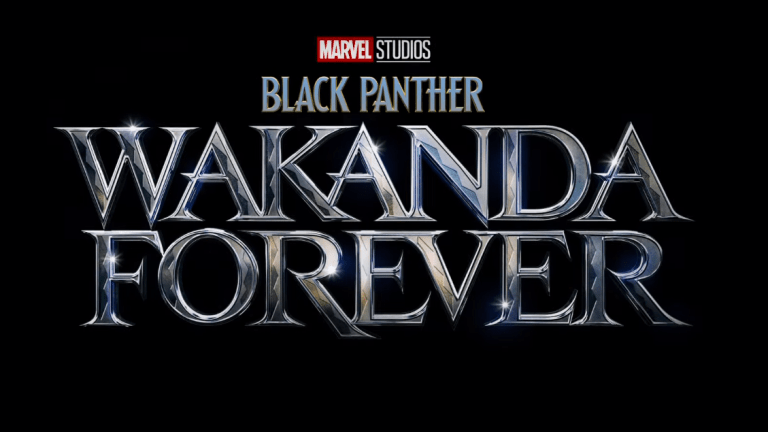 Despite rumors the film would get delayed due to a troubled production, Black Panther: Wakanda Forever is sticking to its November release date.
"For CinemaCon 2022, Disney offered a number of exciting updates and looks including the official title of the upcoming Avatar sequel — Avatar: The Way of Water, the opening 20 minutes of Doctor Strange in the Multiverse of Madness, and the first footage from Black Panther: Wakanda Forever. Following the record-breaking debut of Black Panther in 2018, Marvel Studios immediately worked with director Ryan Coogler to begin developing the sequel."
The Ballad of Songbirds and Snakes, the prequel to The Hunger Games, is now coming out in November of 2023.
"The odds were ever in CinemaCon-goers favor on Thursday night when Lionsgate brought a teaser for Hunger Games prequel The Ballad of Songbirds and Snakes to the annual trade show for theater owners. The clip didn't show any footage from the movie, which is currently in production, nor did it reveal the cast of the film. Instead, the clip panned over striking shots of icy tree branches and an eye-catching gold as text scrolled that reads, 'The world will discover… who is a songbird… and who is a snake.'"
Mission: Impossible 7 now has a title and is the latest film split into multiple parts.
"Mission: Impossible: Dead Reckoning Part 1 is the official title of what we had long been referring to as Mission: Impossible 7 (which means, we assume, Mission: Impossible: Dead Reckoning Part 2 will be the title of Mission Impossible 8). And though it won't be out for well over a year—its release date is July 14, 2023—Paramount screened a full trailer for the film. The reason? We suspect it will be attached to next month's release of star Tom Cruise's other big blockbuster, Top Gun: Maverick, though Paramount had not confirmed this as of publication."
Early reports of the trailer for Olivia Wilde's film Don't Worry Darling say some very, shall we say, "steamy" things are about to go down between its stars Harry Styles and Florence Pugh.
"Warner Bros. had quite the panel at CinemaCon this year, and one of the titles I'm most excited for is Olivia Wilde's Don't Worry Darling. The film stars Florence Pugh, Harry Styles, and Chris Pine, and while I don't know much about it, I'm incredibly invested because the cast is filled with performers I love. Pair that with the praise that Wilde had for the movie and its stars, and it's no wonder people like me are excited!"
Lionsgate confirms a plethora of new movie news, including a 4th film in the Expendables franchise now titled Expend4bles.
"Lionsgate took center stage this afternoon at CinemaCon in Las Vegas. Taking a cue from the 2019 Video Music Awards, Sebastian Maniscalco hosted the panel, which included big news about John Wick, The Hunger Games, Expendables, and Dirty Dancing."
No Time To Die and Knives Out star Ana De Armas begins shooting the Ballerina spinoff to John Wick this summer.
"Lionsgate's plan is to start filming the John Wick spinoff movie, Ballerina, this coming summer. At CinemaCon, the first footage of the anticipated sequel John Wick: Chapter 4 was unveiled, giving fans a look at Keanu Reeves' titular hitman back at doing what he does best. In the footage, Reeves could be seen taking on two thugs in an art gallery, defeating the both of them with nunchucks in hand."