News
Link Tank: The Future of Daredevil in the MCU
Where Daredevil could appear next, Stranger Things 4 was spoiled by a board game, Heartstopper got renewed for two more seasons, and more in Link Tank!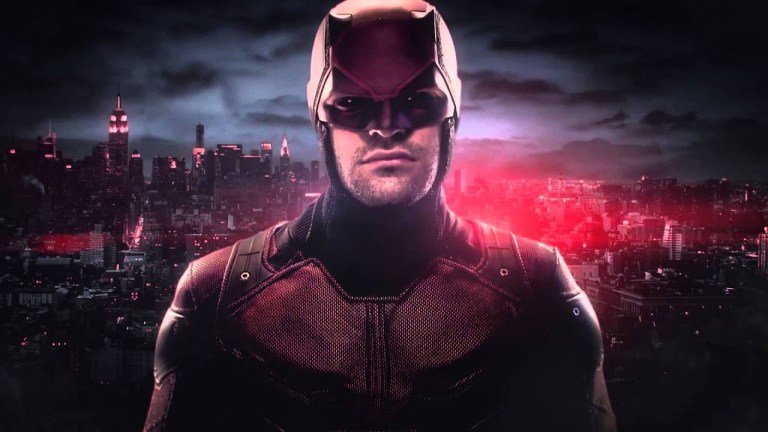 We won, Marvel fans, we won! A Daredevil reboot series is currently in the works at Disney+ with Charlie Cox set to reprise his role.
"No worries, it seems as if Matt Murdock is coming back to our lives in Marvel's new Daredevil series for Disney+! According to Variety, Matt Corman and Chris Ord are poised to write the series and that's, pretty much, all that's known."
We finally have some plot details about the upcoming Hawkeye spinoff series Echo, now confirmed for a 2023 release on Disney+. Still, there was no mention of Kingpin or Daredevil appearing in the show.
"According to Marvel, Echo will be an origin story, which will follow the character — who appeared as a deaf gang leader in Hawkeye — as 'she must face her past, reconnect with her Native American roots, and embrace the meaning of family and community.' Echo will also star Chaske Spencer, Tantoo Cardinal, Devery Jacobs, Cody Lightning, Graham Greene, and Zahn McClarnon. Sydney Freeland and Catriona McKenzie will direct."
Did Marvel accidentally (or very intentionally) slip a shot of Daredevil in the She-Hulk trailer?
"It's Jennifer Walters' time to shine with the forthcoming release of Marvel Studios' She-Hulk: Attorney at Law. Actress Tatiana Maslany will take on the role of Bruce Banner's cousin who receives a gamma-infused blood transfusion which grants her Hulk-like powers. Judging by the new trailer, the Disney+ series will have a lighthearted, humorous tone. If rumors are to be trusted, it will also be host to cameos and special appearances from a wide variety of Marvel characters."
With one week remaining until the release of Obi-Wan Kenobi, many are beginning to speculate if the titular character was aware that Anakin Skywalker lived during this timeframe.
"We know the end of Star Wars Episode III: Revenge of the Sith. We know the beginning of Star Wars Episode IV: A New Hope. But in between there's a crucial, never-before-seen moment that's both so obvious and yet so overlooked, it was ripe to be at the center of Disney+'s new Star Wars show, Obi-Wan Kenobi."
A week ahead of the release of Stranger Things 4, some plot details for the upcoming season were revealed through a new Monopoly game.
"Veteran spoiler hunters know that, when it comes to digging up secret info about your favorite upcoming pop culture properties, the toy aisle can be your clandestine best friend. Secret keepers might watch the content of trailers and interviews like very superhero-obsessed hawks, but branded toys and board games often go out into the world well ahead of the properties they're supposed to be promoting—and from there, sometimes end up in the hands of consumers."
Good news, Heartstopper fans, the show just got renewed for a second (and third) season on Netflix!
"Season 1 of Heartstopper covers material from the first two volumes in Alice Oseman's graphic novel (and webcomic) series. There remain two more volumes, plus a final one that is due out in February 2023. Oseman's debut novel, Solitaire, focuses on Charlie's scene-stealing sibling, who sprinkles 'older sister magic' throughout Heartstopper."