Link Tank: The Most Popular Pop Culture Witches in America
America's favorite witches, misconceptions about depression, a Thor: Love and Thunder leak, and more in today's Link Tank!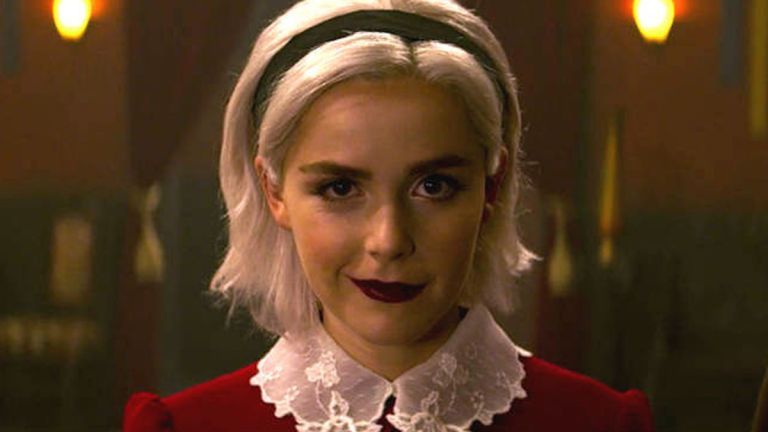 Does America have a favorite witch? Our friends over at Spruce have the answer, broken down by every state in the US!
"The Spruce team loves settling in and watching some great Halloween movies this time of year, preferably with some pumpkin-flavored snacks. You've got your classics, like Hocus Pocus, your re-makes, such as The Chilling Adventures of Sabrina, the major franchises, like Harry Potter, and so much more! We all have our favorite witchy characters… and we were wondering if America did too!"
A group of Latinx film and TV creatives, including Lin-Manuel Miranda and Gloria Calderon-Kellett, signed a letter criticizing Hollywood exclusion.
"Yesterday was the official end of Hispanic Heritage Month, but that doesn't mean that Hispanic/Latinx/Latine issues should no longer be at the forefront. A group made up of 270 writers and producers outlined their concerns in an open letter to Hollywood, and they are tired of being excluded."
There are a lot of common misconception about depression out there. Learn what are the truths and myths.
"Contrary to what so many stock photos seem to indicate, depression doesn't always cause you to stare gloomily out a rainy window or sit in an empty corner with your head in your hands. It's also not 'all in your head' in a way that you can simply snap out of, though it does technically exist in your brain."
An unconfirmed Thor: Love and Thunder leak reveals that the upcoming Thor solo movie may undo one of the best moments in Avengers: Endgame.
"Thor: Love And Thunder hasn't even started filming, But we already know a lot about Chris Hemsworth's fourth solo movie. Earlier in October, Natalie Portman confirmed rumors that her character's story would be based on the critically acclaimed The Mighty Thor comics. And on October 15, we learned the film's working title, and it could reveal a lot."
Say your goodbyes to Google Hangout, which is set to be replaced by Google Chat in early 2021.
"Earlier today, Google announced in a corporate blog post that the die-hards currently left on the Hangouts messaging platform are officially getting the boot. Starting in early 2021, the company will start making moves to 'automatically migrate' everyone's Hangouts chat history and contacts to the Google Workspace-ready alternative, Google Chat."
If you can't remember the name of a song, you can now search for it on Google by simply humming the melody.
"Google Search can now find the name of a song simply by listening to you hum or whistle the tune. On Thursday, the company unveiled the 'hum to search' feature, which is currently available on the Google app and the Google voice assistant. No lyrics, artist name or correct pitch is needed to use the search capability."