News
Link Tank: MCU Fan Theory Fixes First Avengers Movie Plot Hole
An MCU fan theory, why Michael from The Office hates co-worker Toby, how to recover deleted files, and more in today's Link Tank!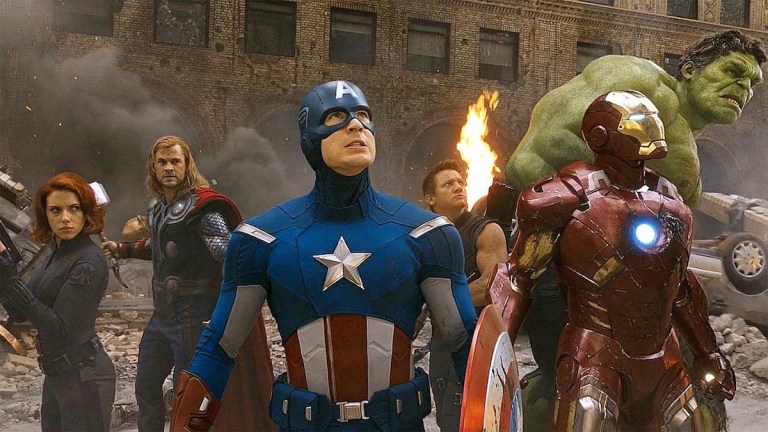 This Marvel Cinematic Universe theory fixes a massive plot hole in the 2012 Avengers movie.
"Nick Fury was working behind the scenes to bring his superhero team together long before the first Avengers movie. 2012's The Avengers finally realized that dream, but the the superhero team's mission to save New York from alien invaders didn't get that much support from S.H.I.E.L.D. The government organization actually wanted to nuke the entire city, including the Avengers themselves."
One of the most entertaining dynamics in The Office is between Michael Scott and Toby Flenderson. A fan has a theory as to why Michael hates Toby so much.
"NBC's hit workplace comedy The Office has spawned its fair share of fan theories, including one that suggests Michael Scott was actually a genius and another which teases the idea that Dunder Mifflin employees' often off-the-wall antics were due to the fact that they were all suffering from radon poisoning."
The coronavirus has affected every aspect of everyone's lives. Art is no exception.
"can't in good faith tell you there was ever a right time to watch Tom Hooper's Cats. But during a pandemic, it seems to be generally agreed, is as good a time as any. 'Cats hits different when you've been quarantined for a week,' wrote Vulture last month, 'In isolation, you'll catch more than a few disturbing moments that went unnoticed before.' Vanity Fair concurred: '[N]ow is the perfect time to indulge in one of the most bizarre movies of 2019. Were we ever so young?'"
If you've ever deleted something by accident, don't panic. Check out these ways of restoring deleted files.
"Few tech disasters can send your stomach into free fall quite like realizing you've deleted something important from your laptop or phone, with no obvious way to bring it back. Luckily, if you find yourself scrambling to restore your deleted files, there's still hope. Free tools and apps are widely available to help you recover your deleted data no matter what platform you're using, and here's what you need to know."
The world is experiencing a bit of a flour shortage at the moment, but if you're craving pancakes, here's how to make them without flour.
"Flour has been a bit of a scarcity lately, if you're choosing to ignore the cassava and almond flours of the world (which I am). When you're in a bit of a pinch, however, Bisquick can step in and save the day. Bisquick is essentially a dry mix containing flour, corn starch, oil, and leavening agents — like baking soda — all mixed together inside a single box. Using Bisquick instead of flour means puffier end-products, like an extra fluffy pancake, a particularly blossoming onion ring, or baked goods that really rise in the oven."
Need free alternatives for group video chats? Here are the top ten non-Zoom options to try.
"Zoom Meetings is a wildly popular videoconferencing solution that was previously mainly known by those who frequent board rooms and business-huddle rooms. Thanks to the social distancing that has become the norm during the coronavirus COVID-19 pandemic, Zoom has entered the national consciousness."