News
Link Tank: MLB The Show 20 Showdown In Seattle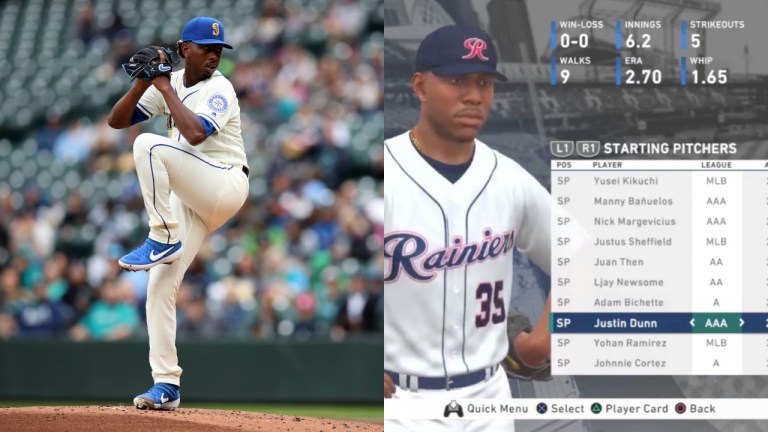 The Seattle Mariners took a unique approach to an MLB The Show 20 tournament by pitting players against fans.
With the excitement of the MLB The Show Players League over but no real baseball taking place yet due to the pandemic, clubs are finding creative ways to stay active on the diamond, albeit a virtual one. The Seattle Mariners launched the team's first ever "Mariners Showdown" earlier this month, which saw 16 players from the organization compete against 16 fans. The club's top catching prospect Cal Raleigh defeated reliever Art Warren with a 6-2 victory to take home the championship trophy and all the bragging rights.
As a bonus to our MLB The Show (The Show) series, Seattle pitcher Justin Dunn filmed a special video for Den of Geek to talk about what it meant to him to see himself in a video game for the first time. Watch it below!
With Hulu's The Great having premiered last week, here are some interesting facts to know about the real Catherine the Great.
"Catherine the Great moved to a foreign land as a teenager and became one of the most important leaders in its history. During her 34-year reign, she transformed Russia's culture while expanding its borders. Here's what you need to know about the unlikely ruler, who is the subject of not one, but two new series."
Emma's Mr. Knightley may just be the best modern take on a period drama male lead we have.
"When it comes to fandom boyfriends, the period drama hero rises to a caliber rarely seen elsewhere, and Autumn de Wilde has perfected it with her subtly updated take on Emma's Mr. Knightley. The names Darcy, Rochester, and Thornton alone cause a whole gambit of reactions, from adoration to exasperation to wistfulness."
The cosplay industry, like everything else in the era of the COVID-19 pandemic, is suffering. These cosplayers share their stories…
"During a chat over the phone during the week her first book, Yaya Han's World of Cosplay, was originally going to be released, Han and I covered everything from her impromptu mask business (she's selling masks online and donating some to local medical centers) to how poorly her home state of Georgia is handling covid-19. It wasn't until I asked a pretty innocuous question—what she's most proud of in her career as a professional cosplayer—that it became clear how much of a toll all of this was taking."
Learn some essential cooking tips from Chef Kris Yenbamroong of Night Market to improve your meals during this quarantine.
"I am not a chef. Sure, I've been consumed by food all my life — the way fire cradles a wok when fried rice is tossed in it, or how vastly different a stew can taste with the addition of a simple bay leaf — but I can't say I am the best rule-follower when it comes to cooking. Because of this, I've had countless cheesy soups break and cream sauces curdle."
In a new study published in Nature Neuroscience, researchers have linked happiness with this one characteristic of daily activities.
"Even under normal circumstances, it's tough to get motivated to bike across town or visit a museum when you're feeling low. But that's exactly what you should do, scientists say. Exploring the unknown has a powerful influence on mood, according to a study published Monday in the journal Nature Neuroscience."