News
Link Tank: What Makes Loki's Sylvie More Than a "Lady Loki"
Sophia Di Martino on Sylvie, Rick and Morty's Beth clone conundrum, Foundation's second trailer, and more in today's Link Tank!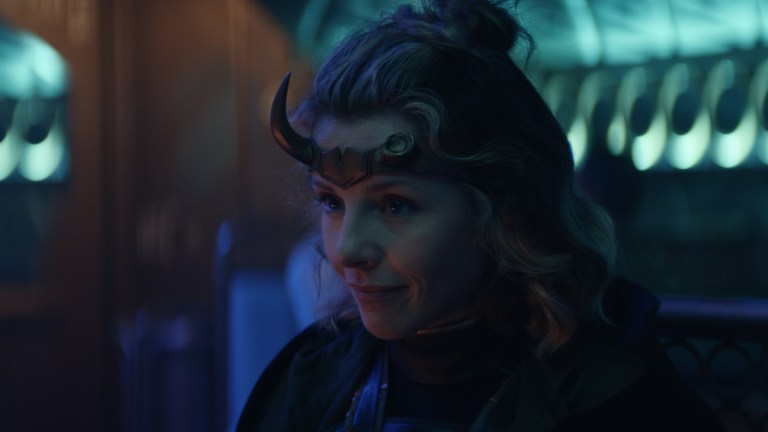 Loki actress Sophia Di Martino talks her character Sylvie and why she's so much more than a "Lady Loki."
"Sylvie Laufeydottir is the most mysterious character in the Marvel Cinematic Universe. after her shocking reveal at the end of Loki Episode 2, she's now one half of a mischievous duo as a variant of the Trickster God himself. While she may dress and act like Loki, 'Sylvie' is something entirely new."
The Beth clone conundrum has baffled Rick and Morty fans since season 3. The latest episode just made it more confusing.
"Since the concept's introduction in Season 3, it's been the debate ricocheting around the Rick and Morty-verse: Is the Beth at home with her family the real Beth, or is she a clone, the 'real Beth' traipsing across the multiverse with a half-shaved head getting into intergalactic adventures? The show made it plenty clear in its Season 4 finale…"
Apple TV+'s upcoming sci-fi series Foundation teases Lee Pace, Jared Harris, Terrence Mann, Lou Llobell, Leah Harvey, and more in its second trailer.
"Based on the iconic series by Isaac Asimov, Foundation is heading to Apple TV+ and shares a world far different from our own. The five original short stories were published in 1950 as an introduction to the series and then four other stories after, including Foundation. And this world that Asimov is responsible for is one that many fans still love to explore."
The food delivery app Slice is looking for the biggest pizza lover in each state to eat at a different pizza joing every week and document their experiences online.
"Slice, a delivery app, is looking for the "biggest pizza lover" in each state to be their new Resident Head of Pizza for their P.I.E. Society—which stands for Promotion of Independents Everywhere. These ambassadors get paid to eat at different local pizza shops in their state every week and document their experiences online."
The Delta variant is the COVID-19 variant doctors are most worried about right now. Here's how concerned you should be about it if you're vaccinated.
"The arrival of the Delta variant—the recently emerged strain of the coronavirus thought to be the most transmissible yet—in the U.S. is understandably unnerving scientists and the public alike. But how worried should you exactly be about Delta, especially if you're fully vaccinated already?"
YouTube expands its paid offerings with the ability to watch YouTube TV in 4k for an extra $20 a month.
"In just four years, YouTube TV has proven itself a broadcasting contender, offering everything from international networks to unlimited DVR and even a way to avoid spoilers. And now the streaming service is adding the ability to watch in 4K for an extra $20 a month."