Features
How F9 Brings Back Justice for Han and Asian Inclusion
Justin Lin brings his favorite character back from the dead as he returns for another lap in the director's chair in F9.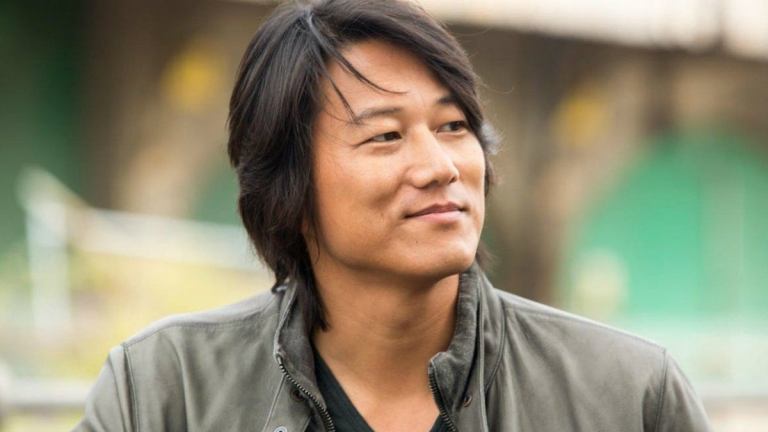 This article contains F9 spoilers.
One thing is for certain about the Fast and Furious film franchise—it has been a wild ride. Other aspects of the Fast Saga are less certain. Although the F9 title definitively labels the latest film as the ninth installment, it's actually the 10th film. Or the 11th. You could even say the 12th if you include the short film. It depends how you want to count it. For a franchise laden with car chase clichés, the Fast Saga makes a lot of long, winding detours.
Consider how these movies treat death. Letty (Michelle Rodriguez) set the precedent by 'dying' back in Fast & Furious (aka Fast & Furious 4) only to return in Fast & Furious 6, working for the other side. Coincidentally, at the end of that film, there was a major reveal about Han (Sung Kang). The character was introduced in the third film in the series, The Fast and The Furious: Tokyo Drift, but dies about three quarters of the way through the film. Yet he then reappears in the next three Fast and Furious movies, which were set before Tokyo Drift. The circumstances of his death were clarified in Fast & Furious 6. Jason Statham's Deckard Shaw killed Han. Now those events have been clarified even more in F9, thanks to returning director Justin Lin. As it turns out, Han didn't die at all.
F9 is the fifth Fast and Furious film directed by Lin, and by design, Han Jue's story arc is the central thread for all five Lin installments. Tokyo Drift was Lin's first Fast film, as well as the franchise's sharpest turn. It was almost an entirely new cast in a new setting. Lin stayed on to direct the following three installments. To keep Han's story going, he shifted gears and jumped back in time. Just like with Star Wars, Fast & Furious through Fast & Furious 6 comprised a prequel trilogy, so the order in which the Fast Saga films were released doesn't match the story's timeline. The second film, 2 Fast 2 Furious, is followed chronologically by the fourth, Fast & Furious. The next two are in order: Fast Five followed by Fast & Furious 6. Then comes the third release, Tokyo Drift where Han dies. Fast & Furious 6 and Tokyo Drift take place more or less at the same time. Even the beginning of Furious 7 overlaps with the final events of Tokyo Drift.
After stepping away from the franchise for its seventh and eight films, Lin is back in the driver's seat in F9, which is why Han is also back. However, Han has always been riding with Lin, even predating his involvement in Fast and Furious lore…
High School Han
In 2002, Lin directed the critically-acclaimed Better Luck Tomorrow. That film also starred Sung Kang in the role of Han. It was a story about four overachieving Asian teenagers who start selling cheat sheets and subsequently fall into the gangster lifestyle of drugs and crime. It was loosely based on the murder of Stuart Tay. Tay was an Asian teenager who was killed by his fellow high schoolers when they thought he would betray a computer heist they were planning. The murderers were college-bound with Ivy League potential, and the story was branded as "the honor roll murder" by the Orange County register. In Lin's interpretation, Han is one of the murderers.
Widely hailed as a benchmark film for Asian-American representation, Better Luck Tomorrow won the Grand Jury Prize at Sundance where it was rigorously celebrated by Roger Ebert, which led to MTV acquiring it.
When Lin took on Tokyo Drift, he wanted to add a cool Asian character into the mix. He tapped Kang to reprise the role of Han, albeit an incarnation of Han that was tailored to the franchise. The Better Luck Tomorrow Han is young and brash. Han is a teenager, although Kang was 30 he first played him. In Tokyo Drift, Han is older and wiser, a mentor to the film's protagonist Sean (Lucas Black). Nevertheless, there are connections that make the character whole. The Better Luck Tomorrow Han is a chain smoker. In Fast Five, Han's girlfriend Gisele (Gal Gadot in her first feature film). She attributes Han's constant need to occupy his hand to being a former smoker. Tokyo Drift was only four years after Better Luck Tomorrow but the character of Han aged considerably.
Why Han Matters
The Fast Saga currently ranks as the seventh highest grossing film franchise in the world. And unlike the other top-earners, these movies were arguably the most diverse and inclusive from the onset. While the MCU has Black Panther and the upcoming Shang-Chi and the Legend of the Ten Rings, and Star Wars introduced Finn (John Boyega) in its third trilogy, those casts remain predominantly white. In fact, the top 25 top grossing global franchises are all led by white casts. Fast and Furious is the exception. This makes Han the most prominent Asian character in a Hollywood franchise in the world.
What's more, Han is cool. Until very recently, most Asian Hollywood roles were stereotypical or tokens. Han a richly developed character, even if Better Luck Tomorrow is disregarded. In Tokyo Drift, he's a wealthy elite street racer with his own garage packed with awesome cars, attached to a club where he's surrounded by gorgeous women. That was an unprecedented role for how Asian characters were presented in mainstream Hollywood entertainment in the 2000s.
Han's relationship with Giselle is also extraordinary. While there is a long cinematic history of white men hooking up with Asian women, it was extremely rare for an Asian man to kiss white woman in Hollywood cinema. Han and Giselle become an item in 2009 with Fast & Furious. The following year, it was a huge deal for Jackie Chan's interracial kiss with Amber Valletta in The Spy Next Door.
Jackie claimed it was his first onscreen kiss and he was already well past a hundred films to his credit at that time, although most of them were China-made. Han got to snog Wonder Woman onscreen before anyone else, including Chris Pine, and if that's not cool, what is?
Lin carried another actor over from Better Luck Tomorrow. Jason Tobin played Virgil Hu, Han's cousin and another one of the murderous teens. Virgil is the biggest punk of the gang. In Tokyo Drift, Tobin plays Earl Hu, one of Han's friends and a master mechanic. Is the Hu surname a coincidence? Not likely for Lin. Tobin also appears as Young Jun in the Bruce Lee inspired TV series Warrior, where Lin is an executive producer alongside Lee's daughter Shannon. Again Tobin plays a punk gangster. Tobin reprises Earl in F9.
Beyond Hollywood inclusion and representation where Han really matters is global box office. Hollywood was another COVID casualty. During the pandemic, the United States was dethroned as the biggest box office in the world. As of right now, China claims that title. Perhaps this is one reason F9 premiered there first, as well as in other Asian regions along with the Middle East.
It's been out for over a month and has already grossed $203 million in China alone, plus an additional $8.8 million in the other markets at the time of the U.S. premiere. Thanks to this, F9 is already the fourth highest earner in the world in 2021. It is right behind Godzilla v Kong, but both of them are trailing behind two Chinese blockbusters that most American are completely unaware of yet, Detective Chinatown 3 and Hi, Mom.
The Fast Saga's rise has a lot to do with its international appeal, culminating with winning over Chinese audiences. It was under Lin's steady hand that the franchise became a global player. Adding Han brought Asian representation to an already diverse cast. Tokyo Drift passed an international milestone where the film made more outside of the U.S. in the foreign markets—$33.9 million more. This disparity widened with each successive movie, so by the time Fast & Furious 6 rolled around, the international earnings accounts for nearly 70 percent of the total box office, and the door was open to that lucrative Chinese market.
Furious 7 was the first of the franchise to be shown in China and blew up there with a record-setting $390 million take, earning the title as the biggest non-Chinese film in the country at the time. That helped to elevate the worldwide box office past $1.5 billion, with over 76 percent of it coming from international earnings. The Fate of the Furious did even better, breaking its own record as China's top-earning foreign film with $392 million, and the international box office accounted for 81 percent of the worldwide take. 
Lin is smart to bring Han back. And if he really wants to appeal to that Chinese market, he'll boost Virgil Hu's role in F10. Han is Korean. Hu is Chinese. Tobin has appeared in Chinese films previously, including Jackie Chan's Rob-B-Hood so the Chinese audience is familiar with him.
Justice for Han
At the end of the previous installment, The Fate of the Furious, Shaw is awkwardly accepted into Dom's cookout. Fans of Han Jue and the franchise were outraged. How does Han's murderer become part of the club? This triggered the Twitter movement #justiceforhan. Now that we know Shaw didn't murder Han, it's up to Lin to decide what happens in F10, which he is slated to direct next (it still doesn't resolve Shaw's acceptance at the barbecue because Dom's gang still believed Han was dead then).
Perhaps it's all some grand scheme by Mr. Nobody (Kurt Russell). With the Fast Saga, so much is uncertain, even Han's name.
For F10, a confrontation between Han and Shaw seems inevitable, especially with F9's post-credits cameo showing Shaw. Perhaps the next film will finally give enough closure for Shaw to earn his seat at the table, or for Han to banish him from it.
At the end of F9, when the car drives up to fill the empty seat at the barbecue table, it's uncertain who the driver is. Maybe it's Jakob (John Cena), Dom's newly introduced brother in F9. Maybe it's Shaw coming back for seconds, or maybe Brian O'Conner (although reviving the late Paul Walker digitally again would be tacky now). Maybe it's even Giselle (sure, Giselle 'died' in Fast & Furious 6 but if Gadot came back, just think of how many tickets they'd sell). Fast and Furious is full to twisty turns, like any good car chase. But with Lin in the driver's seat, Han is sure to get the justice he deserves.
F9: The Fast Saga opened only in theaters on Friday, June 25.