News
Link Tank: LEGO Unveils Massive 2,900+ Piece Black Panther Bust
A new LEGO Black Panther set is coming, the continued drama of Don't Worry Darling, what to look out for at TIFF, and more in Link Tank!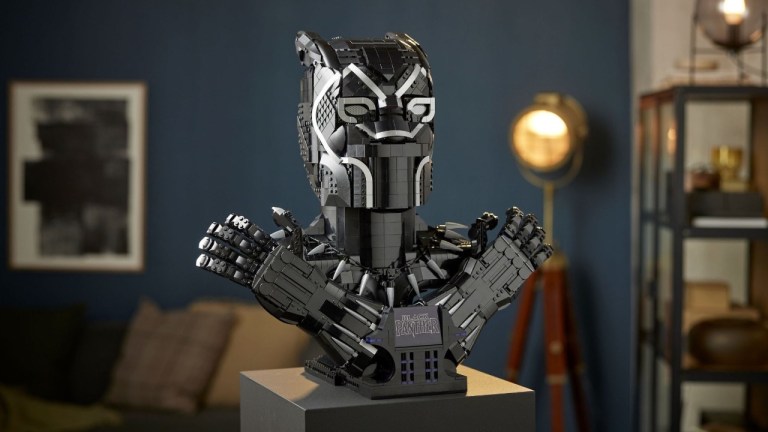 LEGO revealed a massive bust of Black Panther to honor one of the greatest Marvel superheroes of all time.
"Today, the LEGO Group is excited to announce the new LEGO Marvel Black Panther set – celebrating one of the greatest superheroes of all time! Based on the character from the award-nominated blockbuster, the new set lets you immerse yourself in the Marvel Cinematic Universe (MCU), as you build Black Panther in brick form. The LEGO Marvel Black Panther set represents a life-size bust of the iconic superhero and can be positioned in either the distinctive 'Wakanda Forever' crossed arm pose – or without. It is the perfect piece to display in your home to show your love for LEGO building, and the iconic character of Black Panther/T'Challa."
Does anyone actually care about the movie Don't Worry Darling anymore?
"The hits keep coming and they don't stop coming for Don't Worry Darling, and this weekend was a frenzy at the Venice Film Festival for the film's premiere. I broke down everything that happened (while also making it clear that this is taking away from the movie) at the premiere because Twitter was alight with memes and buzz over what was going on at the press conference and on the carpet for the film. One of those big hit moments came when a video had people accusing Harry Styles of spitting on Chris Pine when the group was sitting down."
While everyone is raving about Brendan Fraser's return in The Whale, let's not forget his appearance in the DC show Doom Patrol.
"People are ready for Brendan Fraser to make his comeback. By all accounts, that will happen with The Whale, Darren Aronofsky's upcoming film starring Fraser as a 600-lb. English teacher trying to reconnect with his daughter, which buzz suggests has already put him in contention for a Best Actor nomination. But what all these people waiting for a 'Fraserenaissance' to begin don't realize it already did, and it began with Doom Patrol."
Speaking of The Whale, that film is getting a lot of buzz as the Toronto International Film Festival approaches. Here are some other titles people are excited about ahead of the event.
"There are few better predictors of both a) buzziest fall films and b) obvious Oscar bait than the Toronto International Film Festival. Cannes, Venice, and Telluride will have a mainstream hit here or artsy contender there, but it's still TIFF that rules the festival roost. Whether you're a casual moviegoer wondering what's on the radar for the coming months or a hardcore Oscar prognosticator (or an industry member on a plane to Toronto at this very moment), you need a cheat sheet."
Have you ever wondered what Breaking Bad would look like as a Pixar movie? Probably not, but here it is anyway.
"It's been nearly 10 years since Breaking Bad bowed out with an explosive series finale in 2013, but fan appreciation for the series about high school chemist-turned-meth king Walter White (Bryan Cranston) remains strong. One admirer in particular has imagined what the show would look like if it had been hatched at Pixar, the animation studio that brought us Toy Story (1995), Up (2009), and more. The result is both clever and disturbing."
The latest rumors suggest that Marvel has signed a multitude of massive stars, including Henry Cavill himself.
"Despite playing Superman in the DC Extended Universe, rumors are now noting that Marvel Studios has signed Henry Cavill for a role in the Marvel Cinematic Universe. Entertainment insider, Emmet Kennedy, recently posted a tweet noting rumors of Marvel Studios signing seven actors and actresses."