News
Link Tank: Kite Man Spinoff of Harley Quinn is in Development
Kite Man might be getting his own show, Jane Campion made some questionable comments, the first Halo reviews are in, and more in Link Tank!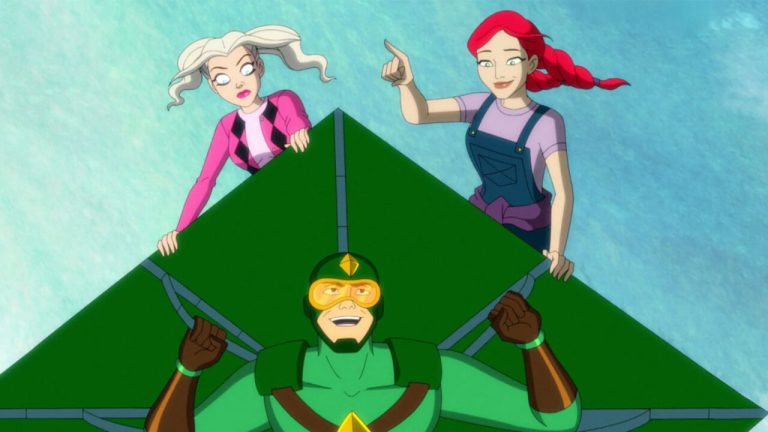 It looks like Kite Man of all DC characters could be the next one to get his own spinoff series on HBO Max.
"DC has been killing it when it comes to their superhero-centric programming on HBO Max. One of the many highlights has been the Harley Quinn animated series starring Kaley Cuoco. While fans have been anxiously waiting for the third season for a while now, series co-creator Patrick Schumacker just announced that a spin-off series is in the works at the streamer. According to SlashFilm, the show was announced at SXSW during the Not Kidding Around: Warner Bros. Animation and the Reimagining of Iconic Characters for an Adult Audience panel."
The Power of the Dog director Jane Campion continues to sweep most of the significant directing awards, but she's been under fire over some recent comments she made during an acceptance speech at the Critics Choice Awards ceremony.
"Jane Campion had a hell of a weekend. First, Campion won the Directors Guild of America Awards' top prize for the direction of a feature film, continuing her domination of the current awards season and making her the frontrunner for Best Director at the Oscars."
Country music legend and famous 9-5 worker Dolly Parton has removed herself from consideration for the Rock & Roll Hall of Fame.
"Dolly Parton is on the list of nominees for this year's Rock & Roll Hall Of Fame. Voting ends on April 29 and Parton is currently in the top five nominees, coming at fourth place, with Duran Duran taking the lead. But Parton, ever the legend, has decided to opt-out of consideration because she doesn't believe she 'earned that right.'"
Keep your eyes peeled when watching an adaptation of a book into a movie because you might see a cameo from the book's author.
"In 2014, the movie adaptation of John Green's novel The Fault in Our Stars hit theaters—minus a cameo from Green. His role, 'Girl's Father,' was ultimately cut. 'I was hugely relieved when I got the call when they had cut the scene,' he told Vulture. 'I was terrible. Terrible.'"
Discover what it is like to experience The Batman in a 4DX theater.
"As an unapologetic batcat shipper and a sucker for movie trailers effectively utilizing Nirvana songs, seeing The Batman wasn't a matter of 'if' but 'when.' However, I got more than I bargained for when I mistakenly bought tickets to see Matt Reeves' new Bruceman film in an obscure format called 4DX."
The first reviews for the upcoming Halo series are in, and they are surprisingly positive (for a video game adaptation).
"The game that has sold over 82 million copies worldwide is now a Paramount+ series, meaning that legions of Halo fans (and potential legions of non-gamers who happen to dig sci-fi shows) are eagerly awaiting the first episode to drop. While episode one won't stream until March 24, the review embargo has just lifted—meaning we can get our best idea yet of what to expect."