News
Link Tank: The Power of the Dog, Belfast, and Dune Win Big at the Critics Choice Awards
A recap of the Critics Choice Awards, remembering the late William Hurt, The Umbrella Academy season 3 is on its way, and more in Link Tank!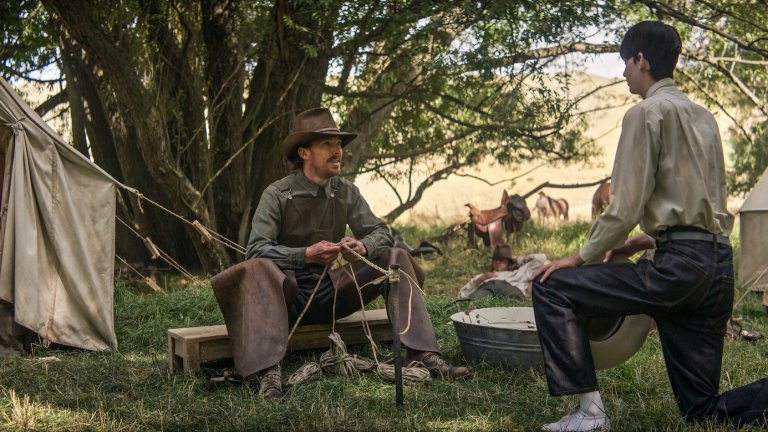 The Power of the Dog walked away a big winner at the Critics Choice Awards for movies while Ted Lasso scored big for TV.
"The Power of the Dog led the winners in the film categories, earning four awards including Best Picture, Best Director and Best Adapted Screenplay for Jane Campion, and Best Cinematography for Ari Wegner. Belfast and Dune followed closely behind in the trophy count with three awards each. In the series categories, Ted Lasso took home four trophies, winning Best Comedy Series, Best Actor in a Comedy Series for Jason Sudeikis, Best Supporting Actress in a Comedy Series for Hannah Waddingham, and Best Supporting Actor in a Comedy Series for Brett Goldstein."
Read more about the Critics Choice Awards here
Oscar-winning actor and MCU regular William Hurt has passed away at the age of 71.
"Veteran actor William Hurt has passed away at 71 after a long battle with prostate cancer. He leaves behind an incredible legacy of work that includes star turns in The Big Chill, Body Heat, Gorky Park, and Kiss of the Spider Woman, which earned him the Academy Award for Best Actor in 1986. Hurt was nominated for three consecutive best actor Oscars from 1986-1988 for his work in Kiss of the Spider Woman, Children of a Lesser God, and Broadcast News."
Superhero families are pitted against each other in the first look at The Umbrella Academy season 3.
"Throughout the first two seasons of Netflix's adaptation of The Umbrella Academy, the superpowered Hargreeves kids have gotten themselves mixed up in all sorts of weird time travel nonsense that the superhero genre is generally known for. Having believed they fixed the timeline for good at the end of season two, it ended up being a pretty big sucker punch for the Hargreeves to return to their original time and see their dead brother Ben (Justin Min) now alive and kicking. What hurt more was that he both didn't remember them and was now standing alongside a different group of superpowered kids called the Sparrow Academy. And as the teaser for season three shows, there's about to be some physical pain in store for the ragtag heroes as well."
Could we finally find out who's more powerful between Scarlet Witch and the Sorceror Supreme in the upcoming Doctor Strange sequel?
"If you want to start an argument in a comic book shop, kick off a discussion about who's more powerful than who in a superhero smackdown. Is Hulk stronger than The Thing? Could Shang-Chi beat up Captain America? And could Ant-Man really have ruptured Thanos from the inside? As we prepare for the release of Doctor Strange In The Multiverse Of Madness, there are plenty of discussions to be had about who's the strongest magic user in the MCU."
Pixar's latest flick, Turning Red, has been making headlines ever since it premiered on Disney+ last week. Here are the reasons why it might be the more culturally important film the studio has made to date.
"Roger Ebert once called movies 'a machine that generates empathy,' and there's almost no studio that manufactures that product better or more consistently than Pixar. Starting with its earliest films, the animation powerhouse has given viewers an opportunity to see themselves, and others, from a variety of perspectives—parent or child, savior or scoundrel, instigator or spectator, and so on. Turning Red is by far Pixar's most sophisticated character portrait to date, and one of its most challenging, albeit not necessarily for reasons tied to the film's skilled and joyful cultural and geographic specificity."
The term "special effects" probably invokes thoughts of CGI dinosaurs or massive explosions, but there were still these sorts of effects in the silent film era.
"The shot where Charlie Chaplin nearly roller-skates off a ledge in Modern Times (1936) was accomplished by painting a scene showing the lower floors of a building onto a piece of glass and placing it in front of the camera. Chaplin was actually skating on a level plane the entire time. Clever camerawork explains many of the death-defying sequences in old movies, but not all of them. In Sherlock Jr. (1924), Buster Keaton really did ride a bike over a collapsing bridge."