News
Link Tank: Is She-Hulk Joining The Avengers?
Mark Ruffalo might have confirmed She-Hulk as a new Avenger, why Jordan Elsass left Superman & Lois, the release date of Sonic Frontiers leaked, and more in Link Tank!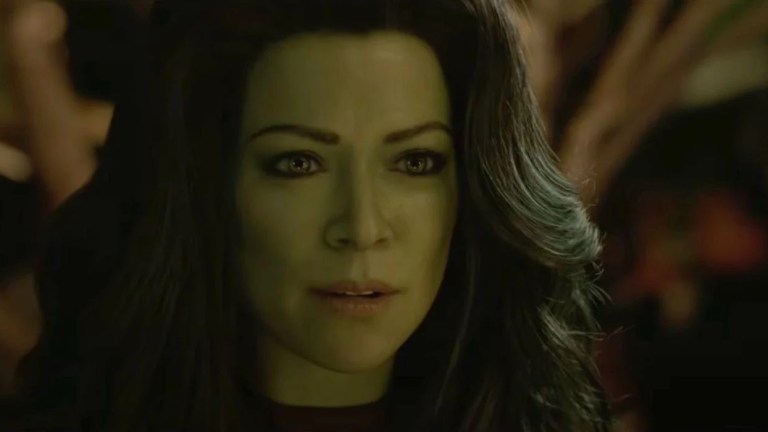 Mark Ruffalo has been notorious for spilling the beans about Marvel projects in the past, and he might have just revealed that She-Hulk is a member of the upcoming Avengers roster.
"Disney+'s She-Hulk: Attorney at Law had its red (er, purple) carpet premiere this week in Hollywood, with lots of photo ops and interviews with the cast. One interview in particular is feeding the Marvel 'Phase 6' rumor mill. Did Mark Ruffalo leak that She-Hulk (Tatiana Maslany) will be joining the Avengers?"
Even though Warner Bros. Discovery has canceled several DC projects, there are still some titles fans can get excited about!
"Marvel's streaming shows and movies may still steal the majority of the headlines, but the DC Extended Universe is finally giving the MCU a run for its money. The DCEU's myriad projects are stretching far beyond superhero mainstays Batman, Superman, and the Justice League, promising to include new and interesting takes on DC Comics' enormous stable of characters."
Superman & Lois fans were confused to hear that Jordan Elsass, Jonathan Kent on the show, would be exiting the series. Now news has been revealed that the actor might retire from acting entirely for mental health reasons.
"Jordan Elsass has made his first statement on that eyebrow-raising Superman & Lois exit. Last week, Warner Bros. TV announced that Elsass had decided to leave the show for 'personal reasons' and the role of Jonathan Kent would be recast."
MoviePass is making its triumphant (maybe?) return next weekend with a new tier-based system.
"If you've been reserving the spot in your wallet that once held your MoviePass card, your patience is about to pay off. As TheWrap reports, the failed movie subscription service will be resurrected this Labor Day. Three years after its sudden and catastrophic demise, MoviePass still feels like a dream we woke up from too soon. For a brief window in the late 2010s, subscribers were able to see any movie at any major theater chain once a day for less than $10 a month."
The release date for the upcoming open-world Sonic the Hedgehog leaked, and it's rushing to us much quicker than we think.
"Early tastes of Sonic Frontiers indicated an open-world action game that was far off from a publishable state. But if a seemingly unintentional reveal from Sega is to be believed, it's due out imminently: November 8, 2022, smack in the middle of the busiest release cadence on the horizon."
Ryan Gosling is now in talks to join his Barbie co-star Margot Robbie in the upcoming Oceans Eleven prequel.
"It appears that Margot Robbie and Ryan Gosling may just be working together on another project, this time in a more action-focused film. Earlier this year, Robbie was confirmed to be starring in and producing the new Ocean's Eleven prequel. Now, new details have surfaced surrounding the cast which have reported Gosling currently in conversation to star in the film alongside Robbie."