News
Link Tank: Is Harrison Ford Becoming Red Hulk in the MCU?
Harrison Ford could be joining the MCU, you could help fund the next big horror movie, Cartoon Network might be no more, and more in Link Tank!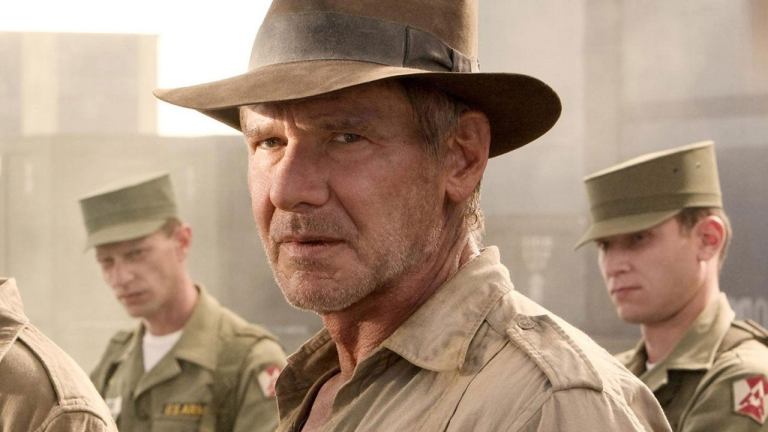 Reports suggest Harrison Ford will be joining the MCU in 2024 in not 1 but 2 movies, including Captain America: New World Order and The Thunderbolts.
"The Marvel Cinematic Universe has not lacked for star power ever since Robert Downey, Jr. helped kickstart the franchise back in 2008 with Iron Man and subsequently opened the door for practically every movie star under the sun to want to get in on the action. Fast-forward almost 15 years later and Kevin Feige might have just pulled off the biggest coup since ascending to the Marvel head honcho gig."
You can help bring one of the scariest movies this decade to life by crowd-funding The Dead Place!
"The Dead Place is the tragic story of Isaac Stecker, a young man burdened with the gift of seeing beings that remain hidden from most eyes. Some of the specters that plague Isaac are of an insidious and menacing nature. As a result, Isaac is alienated from his family and is an outcast amongst his peers, most of whom believe that he suffers from psychotic delusions. Isaac's peculiar nature and despondent demeanor earns the scorn of the school bullies, whose taunts grow progressively violent."
Are you in the mood for a horror movie with some laughs this Halloween? Consider checking out some of these fantastic titles.
"This time of year is serious, alright (cue the playful laughter)! Meaning that Halloween is no laughing matter—until you're watching a horror comedy, then hopefully it is. Trust me when I say that I'm all about the flat-out scares, where I'm clutching my invisible pearls and screaming at my screen. But there are times where I'm itching for some horror that's supposed to make me laugh. That's something that people don't always think horror should do."
The new horror movie Terrifier 2 is reportedly so scary that it's making some fans throw up or even pass out in the theater.
"Horror fans are weird. (Note: this author is writing this as a lifelong horror fan, who is undeniably weird.) What would you think if you heard the words 'passed out cold' or 'puking hard and loud?' What about 'VOMIT BAGS' (all caps)? If your reaction was closer to 'one ticket, please' than 'oh my god, is this another pandemic?' you may be a member of this exclusive club. The newest compulsory outing? Damien Leone's Terrifier 2, a clown-based slasher so violently disgusting that fans are apparently experiencing their own, live body horror in theaters—and loving every minute of it."
Sorry, 90s kids, but Cartoon Network, as we've known it for the past three decades, is coming to an end.
"While the entertainment world continues to reel from the Warner Bros. Discovery merger, Cartoon Network as you know it is now coming to an end. Founded by Ted Turner October 1, 1992, the cable television channel is beloved for its animated television series, mostly children's programming, ranging from action to comedy. Cartoon Network will be going through an overhaul, merging with Warner Bros. Animation, as part of the media and entertainment conglomerate's restructuring of its properties. The Warner Bros. Discovery 'strategic realignment' announcement comes after another round of major layoffs at Warner Bros. Television Group."
Den of Geek Events Calendar!
Join Den of Geek as we support the following events during our "Spooky Season." Learn more about: