News
Link Tank: House of the Dragon Already Renewed for Season 2
House of the Dragon has already been renewed, She-Hulk episode 2 Easter eggs, the drama of Don't Worry Darling, and more in Link Tank!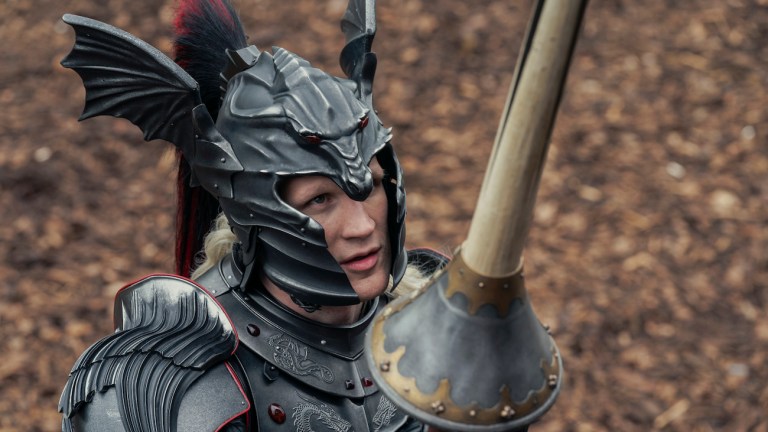 House of the Dragon has already been renewed for season 2 on HBO Max.
"House of the Dragon has only just begun, but the Targaryen civil war has already been extended. HBO has announced that the series, set about 200 years before the events seen in Game of Thrones, will receive a second season, possibly because everyone and their mother (well, my mother, at least) watched last Sunday's series premiere."
Speaking of House of the Dragon, some viewers believed the pilot episode should've had a trigger warning.
"The series premiere of House of the Dragon included some shocking moments—none more so than the horrific Cesarean section performed on Aemma Arryn (Sian Brooke), which was done without the pregnant queen's consent in order to remove her breeched baby from her womb. Game of Thrones was known for hitting viewers with gory twists, but even compared to most of the things shown on the original series, what happened to Aemma was hard to watch."
She-Hulk: Attorney at Law dropped its second episode yesterday, and here are some of the best Marvel Easter eggs and references from the episode!
Shia LaBeouf opens up about his exit from the cast of Don't Worry Darling.
"As the drama around the production of Olivia Wilde's Don't Worry Darling continues to mount, actor Shia LaBeouf has come forward with his own version of events regarding his departure from the film's lead role. In an email sent to a variety of publications, including The A.V. Club, LaBeouf writes, 'I was never fired from Don't Worry Darling. I quit the film due to lack of rehearsal time. The narrative circulating is false and traducing.'"
Dragon Ball has made several movies over the years, but which ones are the best?
"With Dragon Ball Super: Super Hero, a movie about how Piccolo is Gohan's real dad, releasing later this week as well as the current DBZ extravaganza going on inside Fortnite, we decided it was the perfect time to rank every Dragon Ball movie and see which one comes out on top. What could possibly go wrong?"
The rerelease of Spider-Man: No Way Home receives a wide release, a new heavily photoshopped poster, and a trailer.
"Following months of build-up, Sony Pictures and Marvel Studios have now released an official poster and trailer for Spider-Man: No Way Home, The More Fun Stuff Version. After working hard to keep the appearance of Tobey Maguire and Andrew Garfield a secret for Spider-Man: No Way Home, the duo have put the Spider-Men and accompanying villains front and center for the poster."