News
Link Tank: Hot Deal on Puma x Justice League Merch
Puma has new swag, Wanda's twins return, why Sonic the Hedgehog loves chili dogs, and more in Link Tank!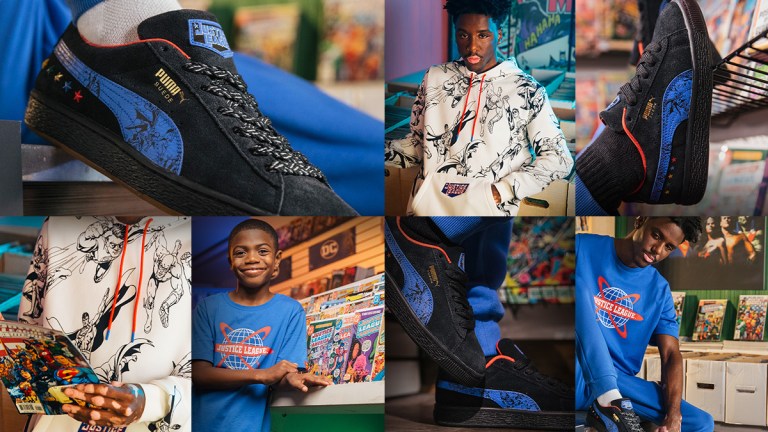 Puma is bringing the heat with some fantastic superhero style.
It's a bird! It's a plane! No, it's Puma's spectacular line of Justice League-themed apparel! Puma has partnered with DC Comics to create a fantastic collection of comic book-themed clothes ranging from pullovers to sneakers to leggings and more! Puma is having some incredible deals on their dope clothes with sales of up to 50% off!
Why is Sonic the Hedgehog so obsessed with chili dogs?
"I've been delving even deeper into an even more audacious food-toon pairing: SONIC AND CHILI DOGS. Why does Sonic the Hedgehog eat chili dogs? What about chili dogs that scream 'hedgehog' or 'speedy'? Why wouldn't Sonic opt for mealworms, as an actual hedgehog might consider? And should a hedgehog even eat a chili dog? I reached out to the Woodlands Animal Sanctuary to double-check my assumption that hedgehogs shouldn't eat chili dogs."
A new TV spot for Doctor Strange in the Multiverse of Madness revealed that Wanda Maximoff's kids, Tommy and Billy, will be returning in the film.
"A new TV spot for Doctor Strange in the Multiverse of Madness just dropped, and Wanda fans got their most exciting footage yet: it looks like Wanda's sons, Billy and Tommy Maximoff, are definitely going to make some kind of appearance! But what's going on in these new shots? Are the boys actually part of the story, or is it just Wanda's imagination? Here's what we know, what we think we know, and what we're wildly speculating about!"
The nominations for the 2022 Hugo awards are here!
"Today the Hugos released its list of nominations for a variety of awards in science fiction and fantasy excellence, and each year, the Hugos get closer and closer to achieving real diversity and inclusion within the nominees. Standout categories that include some incredibly deserved nods are Short-Form Editor, Fan Editor, and Best Series."
Are you searching for your latest show to binge-watch? Check out some of these fabulous titles streaming on Netflix.
"We're not statisticians by any means (wait, what do those do again?), but by our count, Netflix adds approximately a billion titles every month. That's a lot of shows to sift through. So we got our TV-addled brains together to highlight a few shows that are coming (or going) each month, not to mention a bunch of series we just genuinely love on the streamer (premiere timings be damned) in one handy list."
It's time to meet the (LEGO???) Muppets!
"LEGO has posted a new teaser image on social media, featuring famous Muppet Show host Kermit the Frog emerging from behind a curtain. I suspect more is to come in the following days…"