News
Link Tank: A History of the Real Concrete Cowboys of Philadelphia
The real history behind Netflix's Concrete Cowboy, wholesome April Fools' Day pranks, the first trailer for Yasuke, and more in today's Link Tank.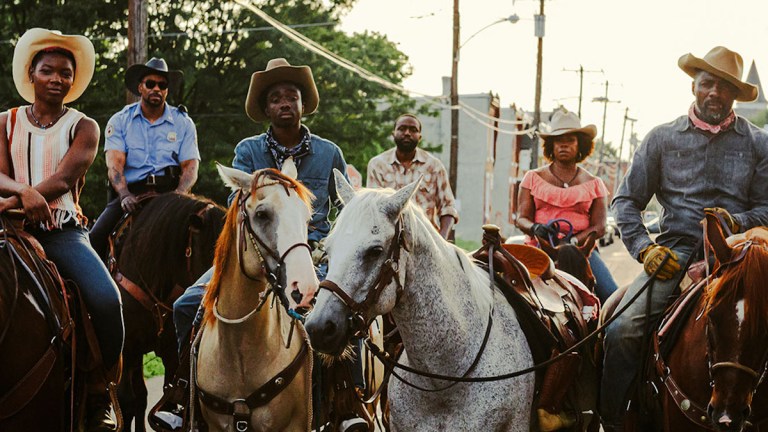 As Idris Elba's new movie Concrete Cowboy premieres on Netflix, let's take a look at the real history of the Black horsemen of Philadelphia.
"Philadelphia holds the distinction of being called 'the city of Brotherly Love and Sisterly Affection.' The city is surrounded by historical significance, cultural landmarks, and ethnic diversity. But one of Philadelphia's best-kept secrets is the Fletcher Street Urban Riding Club, a horse stable for urban youth riders and home to a thriving community of Black cowboys that have been in existence here for more than a century."
Check out some of the most entertaining and wholesome pranks to come out of yesterday's April Fools' Day.
"[In] the minefield that is April Fools' Day this year, there are some legitimately fun 'pranks' by folks who remember that this is supposed to be a humorous day where the joke isn't made at the expense of other people's feelings. The announcements aren't real, and honestly, you know that already when you see the post because it's so outlandish, but the creativity behind it makes it feel like it's worth engaging in."
Looking for some comedy in your life? Here are the best comedy shows on Netflix to watch this weekend.
"You've had a long day, and you just want to sit back on the couch and laugh a little bit. Netflix, as is so frequently the case, has you covered. The next time you feel like you're in need of a little comedy, binge one—or two, or seven—of these shows, a mix of Netflix originals (like Unbreakable Kimmy Schmidt and BoJack Horseman) and acquired classics."
Godzilla vs. Kong is a movie about two monsters' epic battle, yes, but it also exposes some long-time conspiracy theories in pop culture.
"Beneath the spectacle of two gigantic beasts duking it out in an epic monster showdown, Godzilla vs. Kong has a riveting premise that dives right into the fascinating, messy history of scientific conspiracy theories in America. 'I think Godzilla vs. Kong is sort of the ultimate conspiracy movie in a lot of ways,' director Adam Wingard tells Inverse."
A judge has ruled that Apple knowingly sold defective models of the 2016 MacBook Pro.
"Apple is facing the prospect of a new class-action lawsuit after a judge decided the company knowingly sold defective MacBook Pro laptops. The problems started back in 2016 when Apple launched the Touch Bar generation of MacBook Pro, and with it made a terrible internal design decision…"
The first trailer for Yasuke, Netflix's upcoming anime about a Black samurai warrior, is here.
"Here's the pitch: LaKeith Stanfield is an ancient samurai warrior who'd hoped to leave that world behind him. However, he's forced to reemerge when a young girl is hunted by unspeakable, unexplainable evil. Now, if you're like us, your reaction to that is 'Yes, please.' And thankfully, you don't have to wait long."