News
Link Tank: What Green Lantern Would've Looked Like in Justice League
The Green Lantern we could've gotten, Jane Foster returns to Marvel comics, a Pokémon card sold for a lot of money, and more in Link Tank!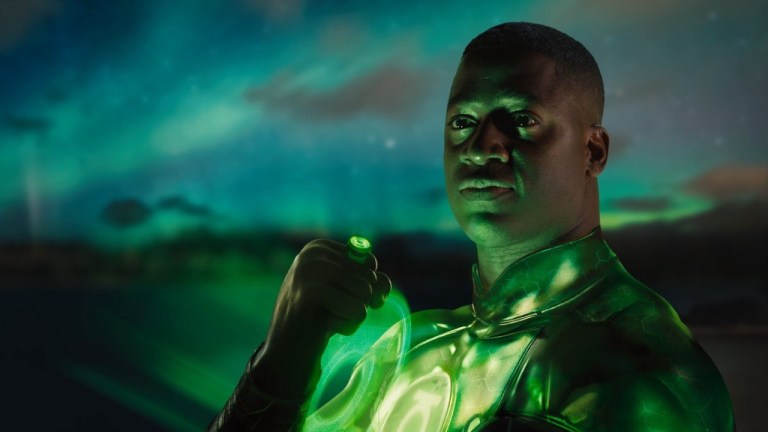 Actor Wayne T. Carr reveals what his version of Green Lantern in Zack Snyder's Justice League could've looked like if it came to fruition.
"Taking to Twitter to share the image, Carr expressed his desire to 'Give the fans what they want by restoring the 'SnyderVerse,' or Snyder's vision of what the DCEU should've been. The actor was originally set to portray John Stewart in 2017 thanks to the American director and actually shot his scenes already, but because Warner Bros. and DC Comics had different plans for Green Lantern, his cameo was ultimately cut and replaced by a scene introducing the Martian Manhunter."
As the character of Jane Foster is set to return to the big screen in Thor: Love and Thunder, she's also making a timely return in Marvel comics.
"Big Two comics love to make sure their characters are lined up with their live-action counterparts whenever a new movie or show is close to release. With Thor: Love & Thunder a couple of months away from hitting theaters, Marvel's announced that Jane Foster will spend some time going back to the thunderous title she first inherited back in 2014."
Most known for her role as Phoebe on Friends, Lisa Kudrow says she'd be down for a reboot of the series with an all-new cast.
"As TV's endless obsession with rebooting its past has only picked up steam in recent years—sweeping up your Wills and Graces, your Murphys Brown, your Gossip Girls, and god knows who else in the process—one franchise has consistently defied efforts at a necromantic restoration: Friends. Sure, the show's cast deigned to come back together for a reunion special last year on HBO Max, reminiscing about the good times. But they've also decidedly declined to dip back into the lives of Monica, Chandler, Joey, Phoebe, Rachel, and Ross in any kind of narrative sense."
A scarce Pokémon card with only 20 copies in existence just sold at an auction for more than $100,000.
"Pokémon cards continue to grow more and more popular, with pack pulls becoming ever so popular on Twitch and YouTube. However, another facet of Pokémon card collecting remains popular: buying extremely rare ones at auctions. For example, a rare Illustrator Pikachu card sold for nearly $1 million last month. Now, the latest rare Pokémon card sold at auction is making the rounds in the trading card community: a Snap Magikarp card, one of 20 known to exist."
If you're a fan of Disney's nature documentaries, you're in luck with what Disney+ will have streaming this April.
"I hope you like Moon Knight and nature documentaries because otherwise, there's not a lot new to celebrate on Disney+ in April. The aforementioned Oscar Isaac-starring Marvel series, which premieres March 30, will continue to spool out new episodes throughout the month, and it's a good thing the streamer opted for the 'one episode a week' strategy because they've got basically nothing else going on."
Are you looking for some classic '80s comedy to stream? If so, consider watching some of these iconic titles.
"When it comes to drama, the 1970s were perhaps the best decade in film. For comedies, it might be the 1980s. In addition to blockbusters like Ghostbusters, Beverly Hills Cop, and Caddyshack, the time period was ripe with enduring comedy classics. Take a look at 10 you can stream on Netflix, Hulu, Prime Video, and Disney+ right now."