Link Tank: Fun Facts About Disney Channel's Halloweentown
Halloweentown fun facts, tabletop games in the digital age, the ghosts in Bly Manor, and more in today's Link Tank!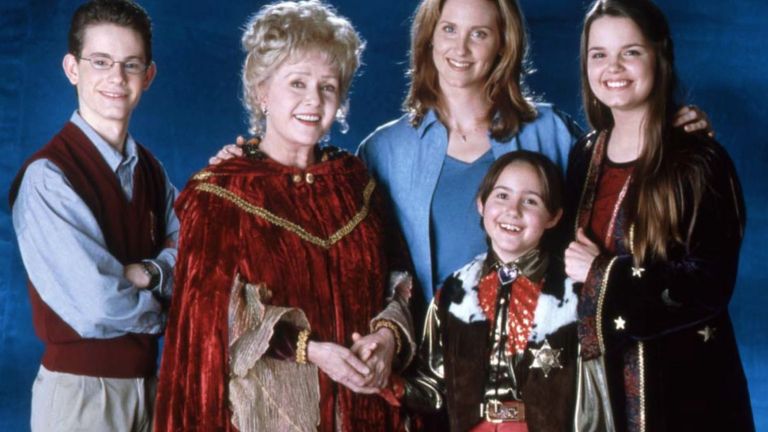 Remember Halloweentown, one of Disney Channel's original movies? Check out some fun facts about this spooky season classic!
"For Disney Channel Original Movie fans, spooky season can only mean one thing: It's time to watch Halloweentown. The 1998 film about teenager who discovers her grandmother is a witch who lives in another magnificently monstrous dimension is a Disney Halloween classic. Here are 13 facts about the beloved four-movie franchise."
Our bodies' nutritional needs change as we age. Check out these five tips on what to eat and how to properly maintain a healthy diet.
"Protein is an essential part of a healthy diet. it helps us build and maintain strong muscles and bones, helps us better recover from illness and injury, and reduces the likelihood of falls and fractures. But, as we age, many of us don't get enough protein in our diet. This is partly because our appetites diminish naturally as we get older. Convenience, effort, and value for money, are also reasons that older adults may not get enough protein."
Tabletop games have entered the digital age. Check out Arcade1Up's new Infinity Game Table and its wide range of selections.
"In just a few years' time Arcade1Up has managed to make a name for itself with a collection of DIY, Ikea-like arcade cabinets perfect for retro gaming collectors with limited space. The company is now targeting board game fans too with its new Infinity Game Table that lets players crowd around a giant touchscreen to play digitized versions of popular game night staples like Monopoly, Scrabble, and Yahtzee."
The Haunting series creator Mike Flanagan explains the rules of the ghosts in The Haunting of Bly Manor.
"One of the standout details that made The Haunting of Hill House such a terrifying viewing experience were the variety of ghosts hidden in the background of each episode. It was an aesthetic detail that didn't just pull the audience in further, it helped add mystique to the show's overarching ghost story."
This holiday season, the big retailers are upping their sales games, with the latest being Walmart expanding Black Friday into three November events.
"Walmart announced the 'reinvented' Black Friday event today, and said it's intended to help provide 'a safer and more convenient shopping experience' in light of COVID-19. The company's solution is to spread out the deals over the next month to head off a mad rush of shoppers."
With the announcement of the Cleopatra biopic, some asks why Hollywood won't give attention to other female Egyptian rulers.
"Gal Gadot being cast as the Egyptian queen Cleopatra has opened a lot of floodgates about the history of race and ethnicity in antiquity, what it means today, and how the framing of Cleopatra and Egypt often erases Middle Eastern and North African people."