News
Link Tank: Fun Facts About The Muppet Christmas Carol
The Muppet Christmas Carol, how to watch the solar eclipse on Monday, Twitch's new policy update, and more in today's Link Tank!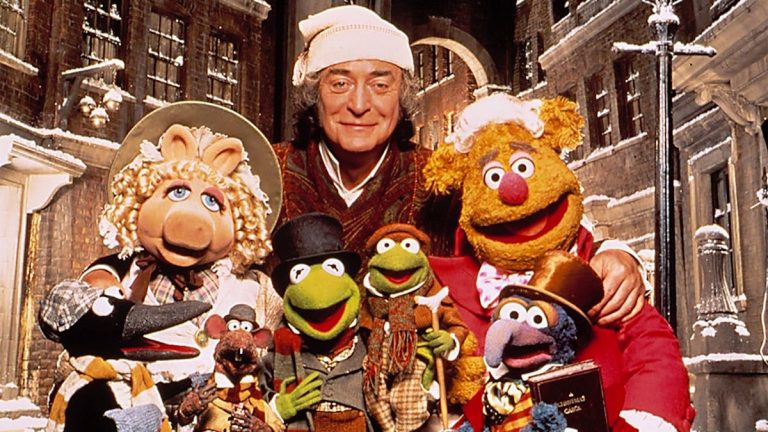 Check out these fun facts about one of the winter holiday season's classic movies, The Muppet Christmas Carol.
"'Tis the season to be jolly, joyous, and watch The Muppet Christmas Carol. Maybe you know every word to this charming Muppet musical. Perhaps you count it as your favorite adaptation of Charles Dickens's tale of Ebenezer Scrooge. But do you know all the secrets behind this holiday classic's creation?"
One of the biggest criticisms of the Justice League movie is its treatment of Wonder Woman, and her solo movie director Patty Jenkins agrees.
"I hate how Justice League treats Diana Prince. I absolutely hate that that movie kills off the Amazons, turns Diana Prince into the mother figure of the team, and then in the final battle, she's meant to go and help Aquaman as if the boys don't really NEED her."
There's going to a total solar eclipse on Monday, December 14 in the skies of South America. Here's how you can watch the event.
"Whether it be the Full Moon, a meteor shower, or just the best night to see Mars, we're here to direct your eyes skyward and appreciate the wonders of space from Earth. This week, we're asking you to marvel at the spectacular beauty of the total solar eclipse, which will loom over the skies in South America on Monday, December 14."
Despite the talent and star power of Meryl Streep, Netflix's adaptation of The Prom is missing the soul of the musical.
"Meryl Streep loves to sing. I've always thought of her as that one Kristen Wiig character on Saturday Night Live who keeps protesting, 'don't make me sing,' but actually really wants to sing. So, yes, Meryl Streep is back singing, and even rapping, this time on Netflix in Ryan Murphy's adaptation of the Broadway musical The Prom."
Having established a strong foothold in the streaming industry a year after its launch, Disney+ is set to raise its subscription prices in 2021.
"Disney+ is following Netflix's lead and bumping up its monthly subscription cost in the U.S., raising it to $8 per month. The company announced the $1 price hike at its investor's day presentation on Thursday after showing off a slew of new content headed to the streaming service."
Twitch will start cracking down on sexual harassment and hateful imagery on the streaming platform.
"Live-streaming service Twitch has introduced new rules to stop harassment and hate, including a ban against posting the Confederate flag. The other notable change to Twitch's 'Hateful Conduct and Harassment Policy' involves a ban on repeatedly commenting about a live streamer's physical attractiveness. Twitch says it will no longer tolerate the behavior if the offending user has been told to stop."