News
Link Tank: First Look at the Campaign for Halo Infinite
The campaign for Halo Infinite appears promising, Dune did pretty well at the box office, Ryan Gosling could be Ken in Barbie, and more in Link Tank!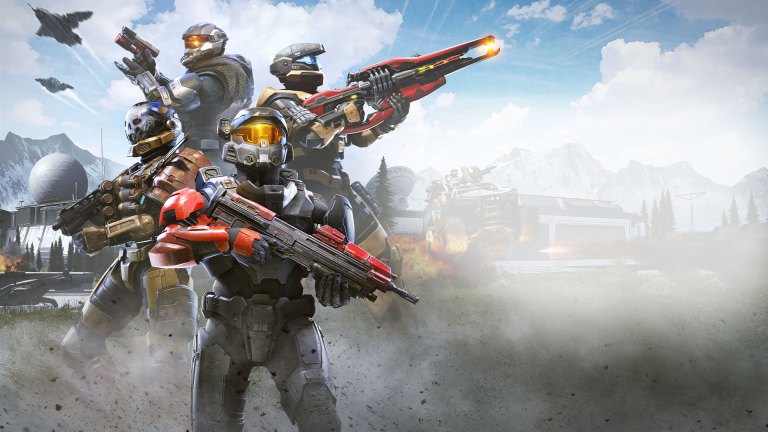 We finally have some looks at the highly anticipated video game Halo Infinite's campaign, and it looks very promising.
"Halo Infinite picks up after the events of Halo 5 and sees Master Chief trying to figure out why Cortana, his longtime AI partner, went rogue and tried to destroy humanity. He's seeking another AI, code-named 'The Weapon,' who was allegedly designed as a countermeasure to Cortana. The Banished—a splinter faction of Chief's enemies-turned-allies the Covenant—is in his way."
No, this isn't a live-action Toy Story remake, but Ryan Gosling is in talks to play Ken in the upcoming Barbie movie.
"Per Deadline, Gosling has stepped into the part of the anatomically ambiguous doll—full name Kenneth Sean Carson, Wikipedia insistently informs us—on behalf of Greta Gerwig. Gerwig has been assembling a Barbie movie for a few months now, most notably by dressing Margot Robbie up as the iconic doll herself. Gerwig also co-wrote the script for the film with Noah Baumbach, officially giving this Barbie movie a better pedigree than the vast majority of Barbie-based film projects we can think of in Hollywood history."
The internet wants Kristen Stewart to reteam with her Twilight co-star Robert Pattinson in The Batman, but she has more significant parts in mind.
"The Internet loves the idea of Kristen Stewart and Robert Pattinson being reunited in one way or another. The stars of the Twilight franchise are both experiencing a high-profile resurgence right now. Stewart is starring as Princess Diana in the upcoming film Spencer and she's receiving rave reviews, while Robert Pattinson is getting ready to star as Bruce Wayne in the upcoming film The Batman."
Dune did pretty well at the domestic box office this weekend, but will it be enough for Warner Brothers to greenlight a sequel?
"The box office has been fairly good for October thanks to films like Venom 2 and Halloween Kills, but there's been some uncertainty about what would happen with Dune. Fortunately for Warner Bros., it seems like the new Denis Villeneuve movie's doing pretty well for its opening theatrical run. Deadline's reported that the new adaptation of Frank Herbert's acclaimed novel has earned $40.1 million for the first weekend, also making it the highest domestic opening of Villeneuve's career."
Underworld star Kate Beckinsale admits to having a genius-level IQ, and the actress thinks it's holding her back in her career.
"The 48-year-old actress talked to Howard Stern on his show Wednesday and was asked about her IQ, which is odd for a plethora of reasons. But anyway, Beckinsale claimed her IQ was 'very high' and that her mother, Judy Loe, had her tested as a child 'because very bright children are near unbearable.' She then went on to casually admit she has an IQ of 152, which as per Healthline is wildly high. Healthline says 'a score of 130 or higher signals a high IQ' and that usually people who belong to Mensa, the High IQ society, have an IQ of 132 or higher."
Can't get enough of Michael Myers and Halloween? Here are some shocking facts you might not have known about the horror franchise.
"John Carpenter's Halloween (1978) started out as a low-budget horror flick about a silent shape quietly following a young babysitter around a suburban neighborhood on Halloween (while stabbing a bunch of people), then became an unexpectedly massive hit. Before long, it had morphed into a bulky franchise so conflicted with its own story that it kept rewriting it and dismissing entire films within the series altogether."