News
Toy Story 4's Josh Cooley to Direct Live-Action Fantasy Film Malamander
Oscar-winning Toy Story 4 director Josh Cooley will tackle his first live-action feature, adapting fantasy novel Malamander.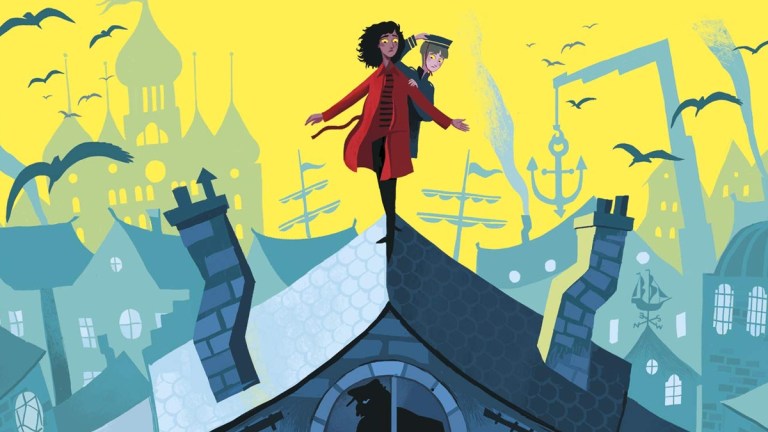 The backlog of Toy Story 4 director Josh Cooley continues to grow off momentum from the critical and financial success of the Pixar fourquel, which recently yielded him an Oscar win for Best Animated Feature Film. Indeed, just a few weeks after becoming attached to a major theatrically-aimed Transformers animated prequel movie, Cooley is now set to direct his very first live-action project.
Sony Pictures has tapped Cooley to direct live-action fantasy film Malamander, reports THR. The project will serve as a film adaptation of author Thomas Taylor's recent hit children's fantasy novel, fully titled Malamander (The Legends of Eerie-on-Sea Book 1), which, since its May 2019 release, has become a bestseller translated into 20 languages, and earned a nomination for the Carnegie Medal. Moreover, the movie news arrives as readers await the May 26 release of Taylor's sequel novel, Gargantis (The Legends of Eerie-on-Sea Book 2).
Malamander managed to resonate with its young readers, thanks to an ability to apply quirky sensibilities to a tale about a young duo embroiled in a mystery involving a secret society and a mythical magical monster. The story, set in seaside small-town Eerie-on-Sea, follows young Herb Lemon, who, through his job as a Lost-and-Found handler at the Grand Nautilus Hotel, meets young Violet Parma, who's on a quest to find her parents, who went missing at the hotel when she was a baby. However, it seems that Violet's gumshoeing has ruffled the wrong feathers, since she's being chased by a mysteriously intimidating man with a hook hand, and it also seems to connect to the emergence of the town's mythical creature, the Malamander, an anthropomorphic fish that bears the gift of an egg that has the magical ability to make dreams come true.
Procurement of the Malamander gig represents a rapid evolution for Cooley as a director, especially since 2019 animated hit Toy Story 4 was his first stint as director for a feature. Besides the aforementioned accolades, that film also represented the crescendo of Cooley's 17-year uphill run with Pixar, in which he started as a storyboard artist for studio classics like The Incredibles and Cars, also putting in voice work for Up and Inside Out, eventually transitioning to directing, starting with 2009 standalone short George and A.J., followed by 2015 Inside Out follow-up short Riley's First Date?, moving on to his claim-to-fame film. However, Cooley has since left the legendary animation studio, signing with agency CAA and Grandview.
As Cooley expressed to the trade of his Pixar exit and future projects:
"Creating films and telling stories at Pixar for 17 years has been a dream. The quality of our storytelling was a direct correlation to the quality of the people at Pixar who shaped those stories together, and they will always be my family. And while it was a hard decision to leave, I am so excited to jump into and create new worlds with new collaborators and partners. There are so many stories that I want to tell, and I hope to bring some of that Pixar magic with me wherever I go."
Before cameras roll on Malamander (pandemic-related complications notwithstanding), Cooley will likely first tackle the untitled Transformers animated feature for Hasbro's eOne and Paramount Pictures. The film will be designed as a prequel of sorts set on the planet Cybertron, home of the giant world-wrecking robots, focused on Autobot leader Optimus Prime and Decepticon leader Megatron, serving as the origin story to a franchise-defining good-vs.-evil struggle.
With a project bearing the magic and eccentric majesty of Malamander, Cooley is certainly hitting the ground running when it comes to his freshly-launched trade as a director. Thus, it will be especially interesting to see how the film fares… you know, at a point in time in which production on films will actually be able to occur.