News
Link Tank: Ethereal Horror Fest Returns This November
Calling all horror fans! The best horror festival returns to Austin, Texas this fall and more in Link Tank!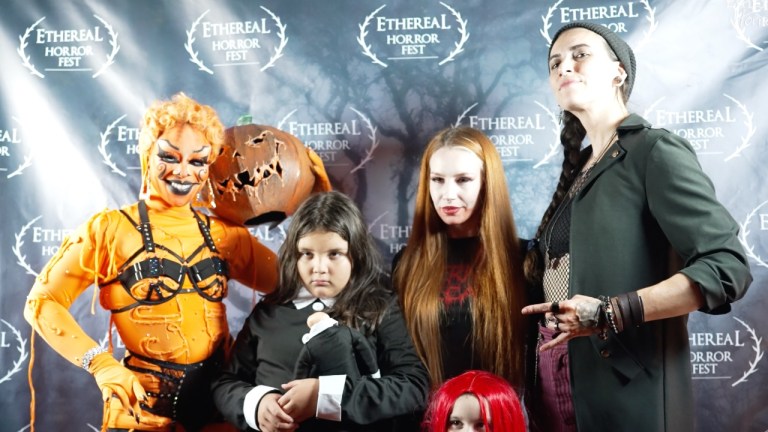 Ethereal Horror Fest returns this November! Den of Geek and Talking Strange are official sponsors of this year's show! Come join us in Austin November 17-18!
The first trailer for Matthew Vaughn's latest film, Argylle, has arrived, and it appears to be a spin on Romancing the Stone but with spies.
"We may not ever see the end of Matthew Vaughn's Kingsman series on film, but his next movie looks like it fits right in. This February, the man who directed Kingsman, Kick-Ass, Layer Cake, and X-Men: First Class returns with his latest spy film, Argylle, and the trailer has to be seen to be believed."
The Golden Bachelor is so genuine that he was afraid of swearing on the show.
"After years of planning, ABC has finally unleashed the power of The Golden Bachelor, which takes the already-weird-if-you-think-about-it-for-five-seconds premise of The Bachelor (i.e., please marry someone you know only in the context of your shared time on a reality television show) and applies it to the 60-plus set. Much has already been written about the show's main star, 72-year-old Indiana restaurateur Gerry Turner, and his affable, widower-looking-for-love nature. Now, though, we've had a chance to see Turner in action—including finding out that he can get really embarrassed if you say 'f*ck' at him a bunch of times."
Bad news for fans looking forward to the Star Wars: Knights of the Old Republic remake: all promotional material for it has vanished online.
"A teaser for a Star Wars: Knights of the Old Republic remake coming to PlayStation 5 nearly stole the show at Sony's September 2021 showcase. But reports surfaced last year that the project was already in trouble. Now Star Wars fans have noticed that Sony recently deleted tweets about the game and has hidden the trailer from its official YouTube channel."
Shrek fans, rejoice! A swamp-themed AirBnB is coming to Scotland!
"Cue Smash Mouth's 'All Star.' Shrek's swamp is coming to Airbnb.
Playing 'host' to the rustic hut is none other than Donkey, while he's 'swamp-sitting' for his best friend. No word on whether Shrek himself has OK'd the plan (or if he even knows about it)."
Check out the trailer for the return of Big Mouth, headed towards its 7th season, dropping on Netflix.
"Netflix has recently dropped the official trailer for season seven of Big Mouth. In the next 10 episodes, the season follows the now teenage students of Bridgeton middle school as they find themselves moving on to high school."