News
Link Tank: Why Drive-in Theaters Won't Be the Future of Movies
Drive-in theaters, James Marsters on Joss Whedon, the best free Google Chrome extensions, and more in today's Link Tank!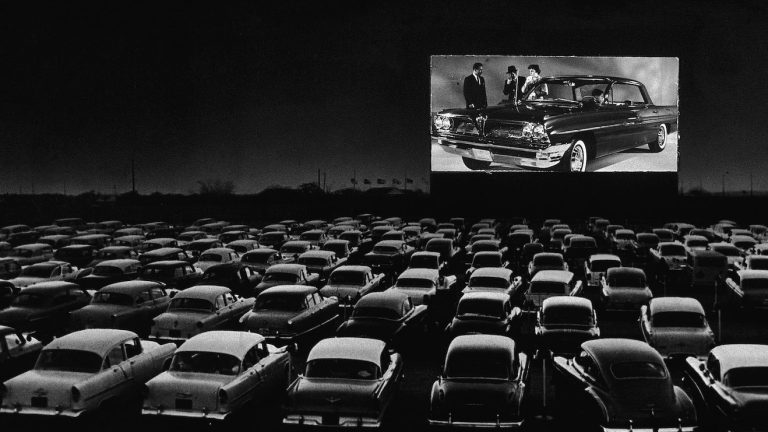 Drive-in theaters may be a solution for movie-goers while social distancing, but they're not here to stay in the long run.
"All at once, the few drive-in theaters left have found themselves with the perfect storm: Americans can't sit close together, but they're dying to get out of the house. Alongside high-tech modern lifesavers like Zoom and apps that bring you food, the humble, retro drive-in theater has likewise found itself in the awkward position of benefiting from a global pandemic: the venues are "making a comeback thanks to coronavirus" and "just might save the film industry." But drive-in movie theaters — while perhaps fun as a once-a-year novelty — are not going to be the future of film."
Buffy the Vampire Slayer's James Marsters shares a rather bizarre story about Joss Whedon's reaction to Spike's popularity.
"Dollhouse creator Joss Whedon has come under fire again recently. It started with Ray Fisher, who played Cyborg in the 2017 Justice League film, making comments about how unprofessional Whedon was on set. While Alan Tudyk came to his frequent collaborator's defense, other stories have been leaking out about the nerd icon exhibiting some aggressive behavior, the latest being James Marsters, who played Spike on Buffy: The Vampire Slayer and its spinoff series, Angel."
There used to be a roller coaster inspired by Theodore Roosevelt at Coney Island that killed seven people.
"The rides at Coney Island aren't the tallest or fastest in the world, but they have a way of reminding riders of their mortality. The Cyclone shows its age as it vibrates over its wooden track, the Wonder Wheel creaks loud enough to be heard from the line below, and regulations throughout the park seem looser than they do in Disneyland. But none of the rides at Coney Island today are as perilous as Rough Riders, the Spanish-American War-themed roller coaster that killed seven people in the early 1900s."
We're about half a year into the COVID-19 quarantine. For those looking to go outside again, here are the questions you have to ask yourself first.
"Six months into the Covid-19 pandemic, news reports and social media reflect a chaotic spectrum of behavior. While some people still stick close to home, others are venturing out: According to a recent Gallup poll, in June just 36 percent of U.S. adults said they socially distanced all the time, an eight-point decline from May."
Looking to improve your Google Chrome experience? Here are the free browser extensions to check out in 2020.
"When we first did a version of this story in January 2015, Chrome had about 22.65 percent of the browser market worldwide, according to Net Applications. Today it's at 68.6 percent, and rival browsers can't even crack 10 percent."
Check out the ten best fictional pirates in film, according to our friends over at Gizmodo.
"It's time to grab a shoulder of rum and sit down to hear the tale of a group of pirates, who sailed the open seas (and air) in search of fame, adventure, and of course a buttload of cash. These are our top 10 pirates we've seen on film so far. Enjoy, or walk the plank!"