News
Link Tank: Delightful Underwater Horror Movies to Watch
Underwater horror, the worst superhero movies of 2019, cars at CES, plus more news in the daily Link Tank!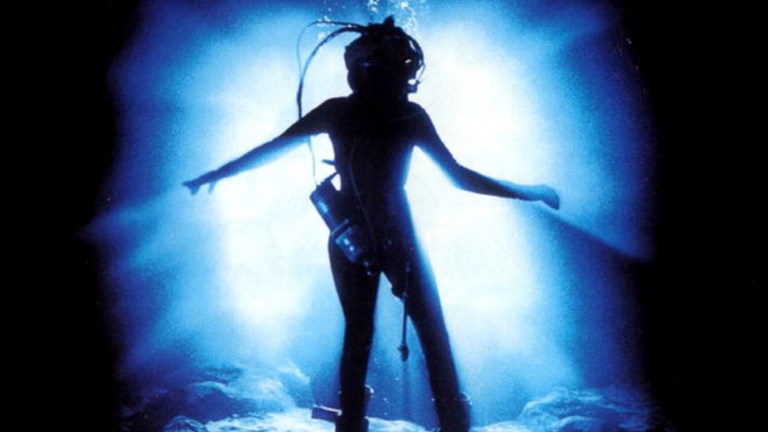 Underwater horror is an underrated genre. Check out these oceanic nightmare works of fiction.
"This Friday brings a new entry into that genre: Underwater, starring Kristen Stewart as one of several deep-water researchers who must struggle to survive once an earthquake rattles their lab and shakes awake some hostile sea beasties. It's a familiar blueprint, with slight variations, that all eight of these relatively recent (1989 and later) films also followed—some with better results than others."
2019 had a ton of superhero movies, but which was the worst of the bunch?
"I asked some of my fellow TMS writers which films they thought were the worst. From those who saw them all, the response was a tie between Joker and Glass, while two brave souls said, of the ones they've actually seen, Endgame was the worst. I'm going to stand proudly and say that it is absolutely a tie between Hellboy and Dark Phoenix. Both these films rank at an equal "worst" listing for me because they are both poorly acted, poorly paced, and waste a lot of really talented people in their desire to flash through several interesting and complex storylines in a single movie."
Sam Mendes' 1917, which won at the Gloden Globes, is an Oscars frontrunner.
"It would have been fair to expect that Best Motion Picture, Drama at the Golden Globes would go to one of the films that has been dominating cultural conversation for months now. Nominees like The Irishman, Marriage Story, and Joker have been debated, memed, praised, and trashed  all in the course of the lead up to Sunday's ceremony, with the expectation that they would dominate awards season. But instead, all those titles were passed over for a newcomer to the race: 1917."
If you're looking for a new diet in 2020, it's best to put on together based on actual science.
"Everybody, everywhere, is keen to give other people diet advice. In this swirl of you should cut carbs, eat clean, or choose 'superfoods', it's easy to lose sight of which diets are backed by research, and which are just hype. The good news is that this year Inverse did the work for you — combing through the latest and most robust scientific studies to figure out the best diet for you, depending on your goals."
The financial markets reacted immediately to the US-Iran situation, but why do markets react the way they do?
"For a brief moment on Tuesday, it looked like the United States and Iran might go to war. Several days ago, a U.S. airstrike killed Iranian General Qassem Soleimani. And then on Tuesday, Iran retaliated with rocket attacks on Iraqi bases housing American troops. Markets reacted immediately: The stock market dropped, oil and gold prices spiked, and yields on U.S. Treasuries fell. By Wednesday morning, things were smoothing out, as statements from both sides suggested no one wanted to escalate things further."
This year's CES showcased some of the coolest futuristics vehicles up and coming in the market.
"While most automakers who unveiled concept vehicles at the show are keen to talk up their tech features, such as Amazon Alexa integration, we saw a new focus on sustainability and environmental friendliness at this year's show. From Mercedes-Benz's strange Avatar-inspired concept car with a compostable battery, to Toyota's plans to build a life-sized model city with real human inhabitants in which to test eco-friendly vehicles and power sources, the auto industry seems keen to reduce their impact on the environment."