News
Link Tank: Danny Elfman to Score Doctor Strange in the Multiverse of Madness
Danny Elfman to compose for Doctor Strange 2, explaining WandaVision to a non-MCU fan, Modern Love facts, and more in today's Link Tank!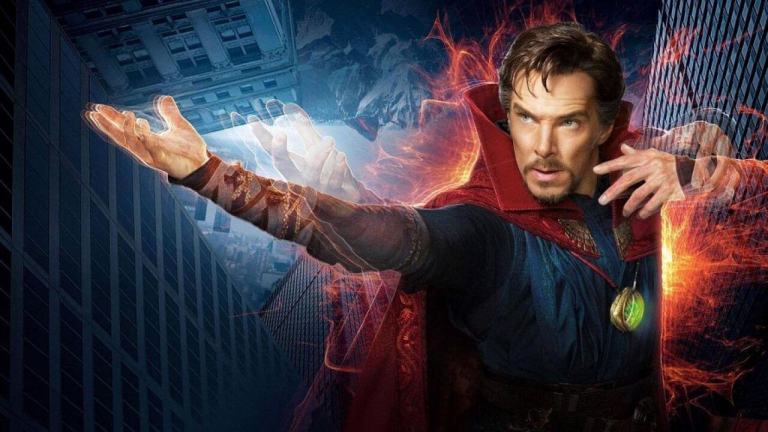 Composer Danny Elfman has confirmed that he will be scoring the 2022 Doctor Strange sequel movie.
"The multiverse is full of madness, and it will be scored by Danny Elfman. In a wide-ranging interview with Inverse about his newest single 'Love in the Time of Covid,' a dark rock song about love, lust, and lack thereof in a year of lockdowns, Elfman confirmed he is scoring the 2022 movie Doctor Strange in the Multiverse of Madness with director Sam Raimi."
WandaVision has been a wild ride since it premiered this January, even more so if you're watching it as a non-MCU person.
"WandaVision is in many ways a great entry point for someone who's never watched a Marvel movie or series before. The shifting-sitcoms theme makes it widely accessible from the start. Your non-MCU relatives, friends, lovers, frenemies, and coworkers can still get a kick out of the constant familiar TV land references and settings, and it's hard not to get sucked in by the compelling premise."
HBO Max's incredible selection of movies is quickly helping it become one of the most popular streaming services out there. Here are some great sci-fi and fantasy films on there to check out.
"These days there are so many streaming services, you might as well just have cable again. Netflix, Hulu, Amazon, Disney+, Peacock, the list goes on and on. While most people do not subscribe to them all, one that seems to be climbing in popularity lately is HBO Max."
A recent survey of employees at 28 companies by Glassdoor found that the majority of Black employees rate their job satisfactions notably lower than their non-Black counterparts.
"Glassdoor reviewed scores for 28 companies that had ratings from at least 15 Black employees, including Amazon, Apple, AT&T, and Verizon. It found that job satisfaction among Black workers was lower at 11 of the 28 compared to their non-Black coworkers. When comparing Black employees' ratings to Glassdoor's overall company averages, which include people of all races, job satisfaction for Black employees was lower than everyone else at 21 of the 28 companies."
Demon Slayer is the hottest new anime on the block. Here's everything we know about its upcoming season 2.
"When an anime movie, seemingly out of nowhere, dethrones Studio Ghibli's Spirited Away and freakin' Titanic as the biggest box office success of all time in Japan in just six weeks—during a pandemic, no less—it's probably time to pay attention to that anime movie."
Amazon's Modern Love was a critical hit when it first released in 2019. Check out some fun facts about this anthology series.
"Amazon's anthology series Modern Love became a critical hit upon its release in the fall of 2019 and continues to be discovered and enjoyed by new viewers, as they await its second season. Based on the popular The New York Times column of the same name, the series tells tales of love in various forms through the depiction of contemporary, and sometimes unconventional, relationships."