News
Link Tank: Why Charlize Theron Should Play Young Furiosa in Fury Road Prequel
Why George Miller should keep Charlize Theron on as young Furiosa, sunsets on other planets, camping tips for this summer, and more in today's Link Tank!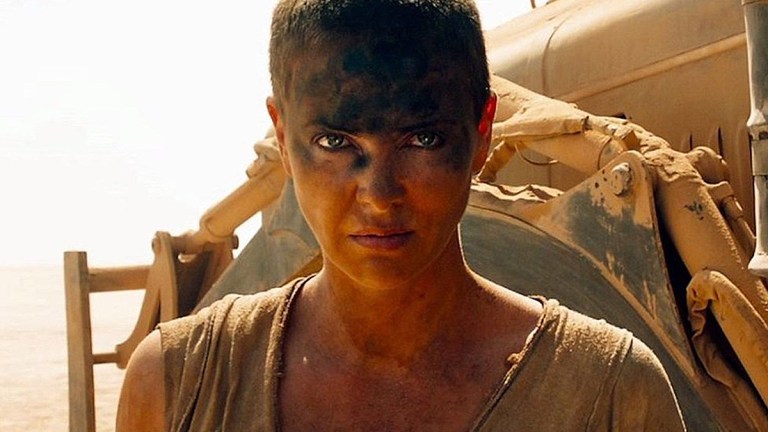 George Miller is working on a Mad Max: Fury Road prequel. Here's why he should keep Charlize Theron as young Furiosa.
"George Miller is working on a prequel to his 2015 hit film Mad Max: Fury Road, which is meant to be a Furiosa-focused prequel. As a result, he is looking for a young actress in her 20s to play the role that Charlize Theron made iconic. Consider the amount of CGI work that has gone into making much older actresses than Theron look young enough to play films—I, and Theron herself, are heartbroken about this development."
NASA scientists has recreated via stimulation what sunsets on other planets in our solar system look like.
"Earth, Venus, and Mars all share the same sun, but due to factors like distance and atmospheric composition, it looks different from each planet. This is especially true during sunset, when sunlight travels through more of a planet's atmosphere."
Tron 3 has had over a decade of rumors and speculations. Here's why we should stop getting our hopes up.
"Nearly 20 years passed between the first and second Tron films and, at this rate, it may be the same between the second and third. Rumors began swirling in earnest today about the long-rumored Tron 3, and while they may or may not actually be true, we've learned over the past decade not to get our hopes up. Need more convincing?"
In light of Warrior Nun on Netflix, let's take a look at other obscure '90s comics that deserve their own shows.
"The comics-to-TV pipeline has been pumping hard over the last few years, but it was still surprising to see Netflix pick up Warrior Nun, a show based on a 1994 Antarctic Press series Warrior Nun Areala. The 1990s were a wild time for black-and-white comic books, as the runaway success of Teenage Mutant Ninja Turtles opened the floodgates for small publishers all over the world to get their characters out there."
According to over 1,200 Inverse readers, these are the 16 best science fiction movies on Netflix.
"The good news is that there's a galaxy of original sci-fi from which to choose, so Inverse decided it was time to put the question to its readers. Below are the results of a recent Inverse reader poll on the best original science fiction movies produced for Netflix, based on the votes of more than 1,200 readers."
If you're a newbie at camping, check out these beginner tips and tricks to improve your camping experience this summer.
"After spending half the year cooped up inside due to a certain virus we're all sick of thinking about, our collective need for a good old fashioned camp trip has never been greater. But camping is intimidating, especially for first-timers. The key is preparation…"