News
Link Tank: CBS All Access Dramatically Expands Library of Selections
CBS All Access, finance tips for working from home, video games to check out in August, and more in today's Link Tank!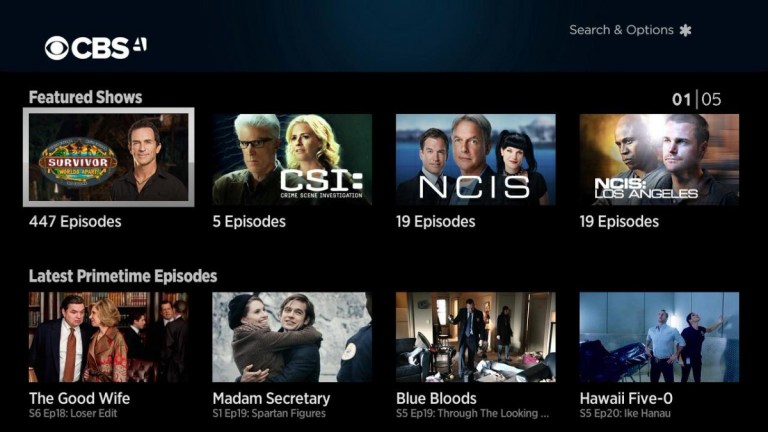 CBS All Access has dramatically expanded its library of selections with about 3,500 new episodes from over 70 shows, and more.
"CBS All Access showed a bit of its hand today, announcing it added some 3,500 episodes to its service from roughly 70 new shows, including series from BET, Comedy Central, MTV, Nickelodeon, TV Land, VH1, and the Smithsonian Channel. It's also added more Paramount Pictures flicks since its initial announcement in May, with more than 150 movies now available to stream."
Tensions between the emus and humans of Australia are once again on the rise after one hotel banned a pair of emus for having learned how to climb stairs.
"The Yaraka Hotel in Queensland, Australia, has banned two unruly regulars from its property—a decision complicated by the fact that the guests in question are a pair of hungry emus. As CNN Travel reports, the bird siblings, named Kevin and Carol, have had their visitor privileges revoked following a pattern of bad behavior."
Get your finance in order with these tips and tricks to save home while working from home.
"Now that many of us have been working from home for a period of months, how could you better prepare for your future? Inverse reached out to financial advisors Douglas A. Boneparth, president of Bone Fide Wealth, and Sid Misra of Beacon Financial Group for their tips for people now working from home. Here's what they had to say."
The 21st century has seen some pretty great new addition to the board game arena.
"You probably already know about great, modern classics like Settlers of Catan and Cranium. Here are 10 even more recent board games that every household should have in stock, boredom not included."
From Inertial Drift to Risk of Rain 2, here are the video games you want to check out in the month of August.
"Horizon Zero Dawn: Complete Edition hits digital shelves early in the month, giving PC gamers the definitive robot-hunting experience that Sony fans enjoyed, but with an uncapped frame rate and improved visuals. For a more laid back gameplay session, Microsoft Flight Simulator can literally show you the world as you fly dozens of planes across the globe, with jaw-dropping realism. Read on to learn about the other games you should check out in August."
Rewatching Joss Whedon and Drew Goddard's Cabin in the Woods as an adult is a shockingly different experience viewing it as a teen.
"2012 was a big year for Joss Whedon. Buffy the Vampire Slayer had its 15th anniversary, his Avengers brought the Marvel Cinematic Universe together, and on top of everything else, the little indie horror movie he had cowritten with his protégé Drew Goddard, Cabin in the Woods, was finally released. I was fourteen and incapable of talking about anything other than Joss."