News
Link Tank: Brendan Fraser is Open to The Mummy 4
Brendan Fraser would come back from another Mummy movie, Glee is getting a documentary series, some exciting spooky season events, and more in Link Tank!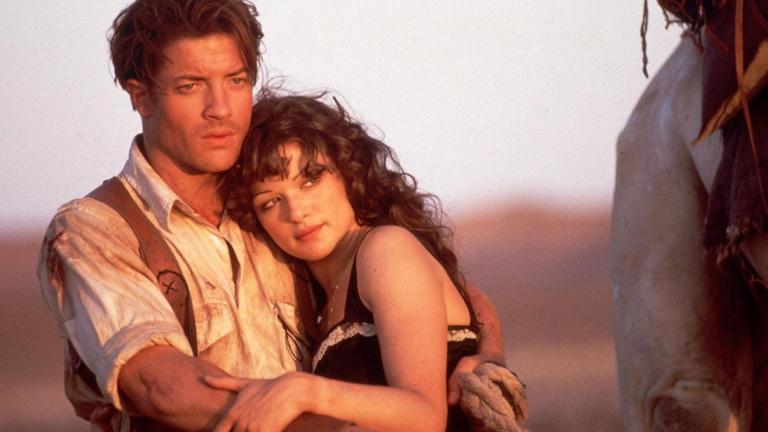 Batgirl star Brendan Fraser calls the canceled film "exciting" and says that it wasn't worthy of the fate it received.
"As Brendan Fraser embarks on a tour for his current Darren Aronofsky film The Whale, the Mummy star has talked about his feelings toward Warner Brothers Discovery over its decision to cancel Batgirl. The actor was to be featured as the DC film's villain Firefly in the superhero spin-off directed by Adil El Arbi and Bilall Fallah (Ms. Marvel) for HBO Max."
Speaking of Brendan Fraser, the actor says he's open to doing a fourth installment in his iconic The Mummy franchise.
"Before Tom Cruise was cast in a similar role as part of Universal's failed 'Dark Universe,' it was of course Brendan Fraser who was the lead of The Mummy franchise, starring as the heroic Rick O'Connell in The Mummy, The Mummy Returns, and The Mummy: Tomb of the Dragon Emperor between 1999 and 2008. Fraser led the films to massive box office success, a level of success that the Tom Cruise-led reboot just wasn't quite able to achieve more recently."
Read more at Bloody Disgusting
Some may call it blasphemous to say the sequel is better than the original, but here are a few franchises where that was actually the case.
"Whether it's a kids movie, an action flick, or a comedy, successful films usually spawn sequels. Cinematic lightning in a bottle can be hard to replicate, but many follow-ups live up to—or even exceed—their predecessors."
Biopics about serial killers have become a hot topic ever since the premiere of Dahmer, but do we really need more properties like this?
"To date, there are at least five miniseries and movies that narrate Jeffrey Dahmer's life and disturbing crimes (on top of the countless documentaries), with the latest one being Netflix's Monster: The Jeffrey Dahmer Story. And given the now seemingly blurring and thin line between entertainment and true crime consumption, this all begs the inevitable question: Do we really need yet another serial killer biopic (or any form of media recounting any serial killer's crimes)?"
Glee was just as dramatic behind the scenes as the show's main story, a documentary series that is headed to Discovery+.
"The day is here: cast and crew members involved with Ryan Murphy's choir room dramedy Glee could finally get their I Shouldn't Be Alive-style testimonial moment. Discovery+ and ID will follow up House Of Hammer with a three-part investigative docuseries chronicling the controversies surrounding Glee, reports Deadline."
Den of Geek Events Calendar!
Join Den of Geek as we support the following events during our "Spooky Season." Learn more about: