News
Link Tank: Best Cast Reunions to Come Out of Social Distancing
Best cast reunions in 2020, Brie Larson playing Animal Crossing, tips for buying secondhand gadgets, and more in today's Link Tank!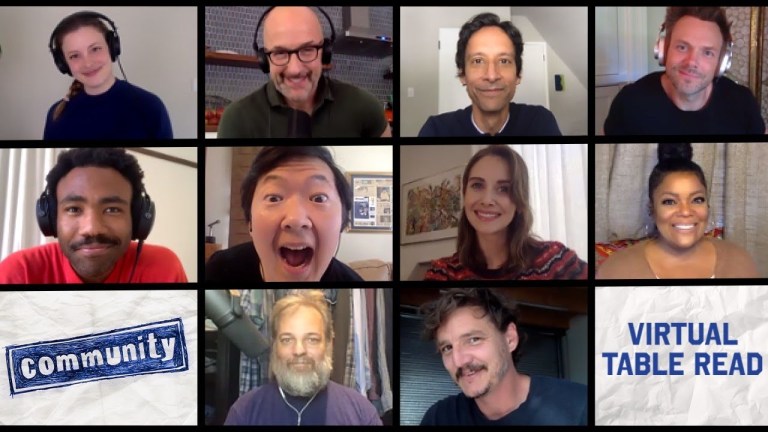 With the pandemic quarantine came a plethora of movies and TV show cast reunions. Here are the best of them.
"Months into the ongoing pandemic, you likely know what to expect from a star-studded cast reunion video. There's the references to staying inside, the glimpses of bookshelves and paintings in the background, the joy of recognition when a new face pops on the screen, and the jokes about older actors not understanding how to set up Zoom."
In these trying times, Brie Larson playing Animal Crossing on YouTube may be the balm our souls need.
"Brie Larson is one of those celebrities that just seems like a lot of fun. Whether it's showing her nerdy side by talking about Star Wars or playing Nintendo, Brie Larson is unapologetically herself, and now, she's giving us new content with a YouTube channel that is just kind of whatever Brie Larson and her fans want it to be."
New studies have discovered that human's earliest arrival in North America was about 30,000 years ago.
"People occupied North America by roughly 11,000 BCE, but the exact timeline of how early humans first arrived on the continent is contested. Two new studies suggest that humans were living in North America as far back as 30,000 years ago—preceding some earlier estimates by more than 15,000 years."
Our appetite for fast food and lithium-powered electronics could be an unexpected solution for biofuel.
"What if grease from your favorite chicken place could be transformed into sustainable, green fuel using only waste from your laptop's batteries? It sounds surreal, but it's based in science. Scientists have discovered a new way to create biofuel using these traditional waste products that would reduce fuel emissions while simultaneously promoting recycling of these potentially harmful materials."
We often equate our dogs' intelligence to that of three or four-year-olds, but how smart or stupid are canines, really?
"We tend to marvel at the abilities of our canine companions, but let's face it: Dogs are basic beasts who depend on humans for pretty much everything. So instead of uncritically celebrating these good boys and girls during Gizmodo's Dog Week, let's explore all the things they suck at."
Buying secondhand electronics is both good for the environment and helps save money, but keep these ten tips in mind before shopping around.
"The problem is that refurbed products are not new, and likely had a life before they came to you. Maybe it was a short life with few tribulations, but maybe not. It was enough of one that the product was sent back and given an overhaul to make it workable again, or at least a once-over to make sure it still delivers."