News
Link Tank: Avengers: Infinity War vs. Avengers: Endgame – Vote for the Best MCU Movie
Help us decide the greatest movie ever in the MCU, legendary rockstar Meat Loaf has passed away at age 74, taking a look back on Wild Wild West, and more in Link Tank!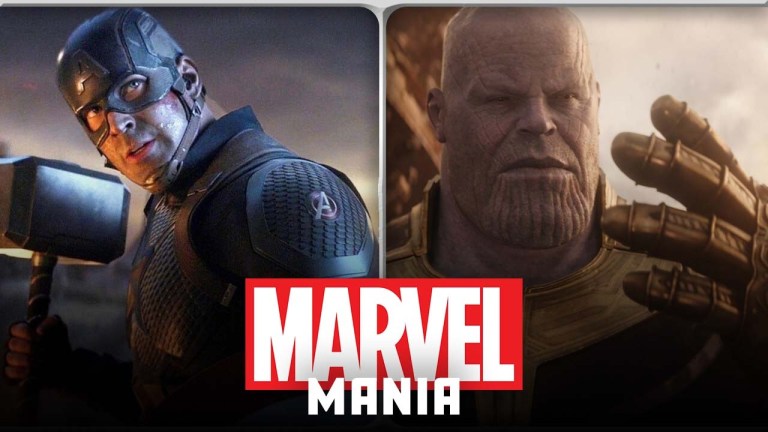 It's the final day of our Marvel Mania Bracket! Vote online for the greatest MCU movie ever made!
And then there were two. Over the last two weeks, we've pitted every movie and TV show within the Marvel Cinematic Universe against each other to help decide which are the best of the best! After four grueling rounds of nearly impossible-to-decide matchups, the bracket has yielded two films remainings; 2018's Avengers: Infinity War and 2019's Avengers: Endgame. In a fitting end to the ultimate battle of MCU properties, the two most significant crossover events in comic book cinema find each other at the end of the road of this tournament. While the movies themselves are sister films, each one half a grander story, it's time for you to decide who should be crowned champion of Marvel Marnia!
Legendary rock singer Meat Loaf has passed away at the age of 74.
"'Our hearts are broken to announce that the incomparable Meat Loaf passed away tonight with his wife Deborah by his side,' the post said. 'Daughters Pearl and Amanda and close friends have been with him throughout the last 24 hours.' Born Marvin Lee Aday in Dallas, Texas, in 1947, Meat Loaf began acting and singing in school productions. He moved to Los Angeles after his mother's death in 1965."
Read more at The New York Post
As Will Smith prepares for another run at an Oscar this season, let's revisit one of his most controversial roles from the late 90s.
"Wild Wild West is a 1999 sci-fi action comedy directed by Men in Black's Barry Sonnenfeld. It stars three-time Tony award-winning actor Kevin Kline as U.S. Marshal Artemus Gordon and 11-time Kid's Choice award-winning actor Will Smith as Army Captain Jim West. The two find themselves both on the trail of legless Confederate general Arliss Loveless (Kenneth Branagh), who is kidnapping scientists and working on a mysterious invention known as the Tarantula."
Just about everything in Peacemaker right now is spectacular, but Danielle Brooks as Adebayo might be stealing the show.
"HBO's Peacemaker—the series spinoff of James Gunn's Suicide Squad movie—is a fun show, and the cast has been firing on all cylinders. While John Cena has been excellent as the titular character, the person I keep coming back for is Danielle Brooks as Leota Adebayo."
The moon is still made out of cheese! Wallace and Gromit are returning for a new movie headed to Netflix.
"Aardman Animations' relationship with Netflix—from Shaun the Sheep to last year's Robin Robin—has been in overdrive since the announcement of a long-awaited sequel to the studio's poultry-liberation epic Chicken Run. Now the streamer and the worker-owned animation studio are teaming up to return to Aardman's most iconic creation."
Sundance is right around the corner, so let's take a look back on some actors that got their start at the famed film festival.
"One of the go-to movie-nerd trivia flexes is to make sport of naming all of the much-hyped Sundance Film Festival titles that withered into obscurity once they were released into the real world: Grace Is Gone! The Myth Of Fingerprints! The Spitfire Grill, for god's sake, The Spitfire Grill! But the truth is, Sundance has maintained an impressively high hit rate—not always in terms of box office, but in terms of movies that have found some kind of lasting audience, whether in theaters, on DVD, or through streaming. It's especially notable just how many stars had a major career breakthrough at the festival—so many, in fact, that it was a challenge keeping this list to just 20."