News
Planes, Trains & Automobiles Remake in the Works with Will Smith and Kevin Hart
Planes, Trains & Automobiles is getting a remake with Will Smith and Kevin Hart as the odd couple on a road trip.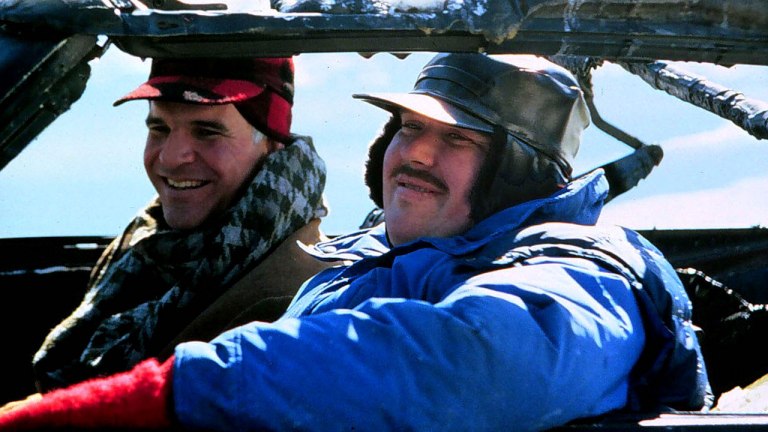 It's a classic setup. Two guys who could not be more diametrically opposed must share the same odyssey of holiday travel—by any vehicle necessary—no matter how hard one of them tries to get out of it. Yet perhaps what makes Planes, Trains & Automobiles a classic is the surprising amount of warmth and empathy writer-director John Hughes injected into the formula of the 1987 original movie. It's a delicate balancing act, and one Paramount Pictures looks determined to replicate in a Planes, Trains & Automobiles remake starring Will Smith and Kevin Hart.
As announced via Deadline Monday afternoon, Paramount is moving ahead with a reboot of the 1987 comedy which starred Steve Martin and John Candy, but now with Smith and Hart in the roles of incompatible traveling companions. Additionally, the picture is being written by Aeysha Carr in her first film after working on television shows like Brooklyn 99 and Hulu's upcoming series Woke.
Smith as the presumably more successful family man butting heads with a boisterous Hart makes sense. In fact, Hart has starred in multiple buddy comedies, including Ride Along with Ice Cube and Central Intelligence with Dwayne Johnson. However, this will give him the opportunity to play the more outlandish character in line with Candy in the original movie.
For those that don't remember the finer details, Candy played Del Griffith, a traveling salesman who hocked shower curtain rings, that becomes the bane of Neal Page's existence. Played by Martin at his most buttoned up, Neal is a midlevel corporate climber who desperately wants to get home to Chicago in time for Thanksgiving. But when the plane flight he shares with Del is rerouted to deep into the American flatlands due to bad weather, he and Del must share motel rooms, train rides, and finally a car rental all in the hopes of getting home in time for the holiday.
It's a benign premise that allows two of the 1980s' funniest comedians to build a kind of slow-boiled frenemy animosity. It's a trick still used today by other movies, even "more serious" Oscar winners. It also sets up for what very well may be the best use of the F-bomb in movie history by Martin. See below for more.
Whether Hart and Smith can recapture that level of exasperated hilarity remains to be seen, but both have a keen interest as they're producing via their respective production companies of Hartbeat Productions and Westbrook Studios.