News
Link Tank: Austin Butler, Florence Pugh and Their Potential Parts in Dune: Part 2
The Dune cast is expanding, Spirited Away is headed to the stage, why DC fans should be worried, and more in Link Tank!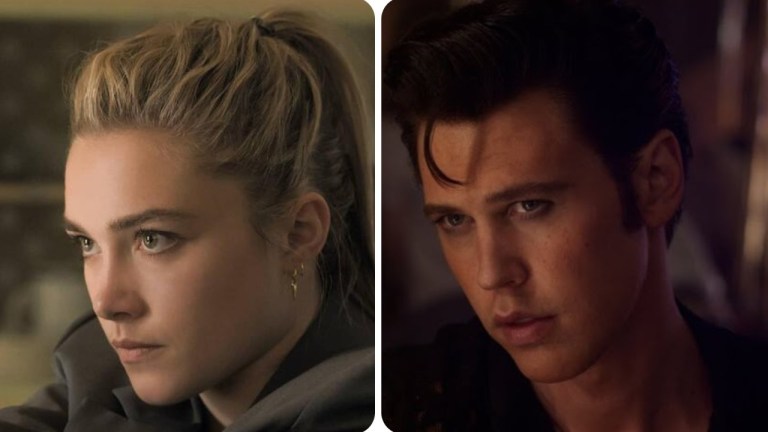 First Sting, now Elvis? Well, not really, but it looks like Once Upon a Time in Hollywood's Austin Butler will be the next actor to portray this eccentric Dune villain.
"Austin Butler, who got his first big break in Quentin Tarantino's Once Upon a Time in Hollywood, is circling the key role of Feyd-Rautha Harkonnen in Dune: Part Two. This announcement comes after a report earlier this week touting Florence Pugh's potential casting as Princess Irulan."
Who would've ever guessed we'd see Hayden Christensen back as Anakin Skywalker/Darth Vader again? Here is our first look at him (in costume) for the new Obi-Wan Kenobi series.
"For many millennials, this is a long time coming. During the release of the prequels, fans were gifted with the portrayal of Anakin Skywalker by Hayden Christensen in both Attack of the Clones and Revenge of the Sith. For some reason, people were incredibly mean about his performance despite the fact that he was very good as Anakin. We knew, the millennials who got it got it, and now it feels like sweet sweet victory having Hayden Christensen back in Star Wars."
Studio Ghibli's animated classic Spirited Away is coming to live-action, but not in the way you might think.
"Originally released in 2001, Spirited Away is beloved by fans and critics alike. The award-winning film showed the depth and the brilliance of Hayao Miyazaki's imagination. Creating a live-action stage show version was challenging, made even more so by a pandemic and a travel ban."
Should DC fans be worried about the massive delay for most of their upcoming films?
"The world is once again obsessed with Batman, with Robert Pattinson's new take on the Caped Crusader dominating the box office. That will soon change, although a massive alteration to DC's release schedule raises some big questions. Until recently, Warner Bros. had scheduled The Flash, in which both Ben Affleck and Michael Keaton will don their cowls as their respective Batmans (Batmen?) for later in 2022. That changed on Wednesday when The Hollywood Reporter's Borys Kit and Aaron Crouch published massive changes to Warner's theatrical schedule."
Let's remember Emilio Delgado, a legendary shop owner on Seasame Street for over four decades.
"Emilio Delgado, best known for the 45 years he spent portraying kind-hearted repair shop owner Luis Rodriguez on legendary children's entertainment program Sesame Street, has died. Delgado was diagnosed with multiple myeloma in 2020; he was 81 when he died earlier today, in his New York City home."
Before it became a cultural phenomenon and remains one of the highest-grossing films of all time to this day, Titanic was actually projected to flop at the box office.
"The concept of the box office dud has always invited a morbid curiosity, probably because it demonstrates the fragility of the movie business. A studio can spend tens or hundreds of millions of dollars on a film, only to have an audience thumb its collective noses at it. Waterworld (1995), featuring Kevin Costner as a gill-equipped hero in an aquatic dystopia, was one of them."