News
Link Tank: Is Adam Scott Playing a Young Uncle Ben in Madame Web?
Adam Scott might be Ben Parker, weekend box office news, Rogue One is being rereleased, and more in Link Tank!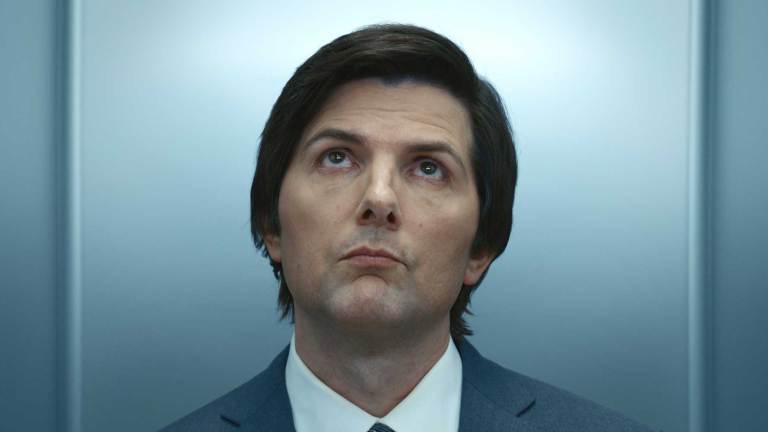 According to recent rumors, Adam Scott will have a great responsibility portraying a young Ben Parker (Uncle Ben) in the upcoming Madame Web movie.
"When I say take this with a grain of salt, I meant like pour the container of salt down your throat. We don't know if this is true because it's just one report, but love of my life Adam Scott potentially playing a character that means a lot to me is worth talking about just because it is plausible."
Bullet Train repeats as number 1 at the weekend box office as newcomer horror flicks fail to scare up an audience.
"As the tentpoles go into hibernation for the next two months, this is the chance for the little guy to shine, no longer under the shadow of a steady stream of summer blockbusters. However, none of the three smaller films that opened wide were able to even crack the top five, and that's despite a relatively low grossing set of holdovers. The overall weekend box office was $65.2 million, the lowest since February, and given the thin schedule in the coming months, this may be as good as it gets until mid-October when Halloween Ends releases."
Speaking of Box Office, Top Gun: Maverick has surpassed the likes of Black Panther and Star Wars Episode VIII: The Last Jedi to skyrocket into 13th place on the all-time charts.
"When Top Gun: Maverick finally arrived in theaters in May 2022, box office insiders had no doubt it would be a hit—but few people predicted just howbig a dent the Tom Cruise-starring sequel would make worldwide. On August 7, 2022, Variety reported that the summer blockbuster had just racked up $662 million in U.S. box office receipts, making it the seventh biggest domestic in release in history, pushing just ahead of Titanic."
Disney is bringing back the beloved Star Wars flick Rogue One: A Star Wars Story to theaters with a special look at the upcoming series Andor.
"The next Star Wars spinoff for Disney+ focuses on Diego Luna's Cassian Andor from the 2016 film Rogue One. Andor helped steal the Empire's plans for the Death Star and gave them to the Rebels, and his show winds back the clock several years to show how he got involved in the Rebellion. And if you're the kind of person who's thinking of rewatching Rogue One prior to the show's release, you'll soon be able to watch the film in the theaters again rather than on your couch."
She-Hulk drops on Disney+ this Thursday, and here are all the details you need to know before starting the latest MCU show.
"Unless you've been living under a gamma-irradiated rock, you know plenty about the Incredible Hulk by now. He's big, he's green, and you wouldn't like him when he's angry. And considering three different actors have played Bruce Banner—and his rampaging alter ego—in the last two decades alone, we're not hurting for Hulk exposure."
Don't worry, Peacemaker fans; Warner Bros. new regime will not ax the show. In fact, James Gunn is said to be developing multiple new projects for DC.
"In the past few weeks, Warner Bros. Discovery's shakeup with DC Entertainment projects have caused great confusion amongst fans and those internally. It is now unclear to the public what projects will continue since the newly formed company has shown that it is capable of shelving projects including Batgirl. While the studio has now declared that a new 10-year plan is currently in development for the DC Extended Universe. According to the Hollywood Reporter to the announcement, Warner had suggested that films based on Supergirl, Green Lantern Corps and Static Shock expected in the next few years. However, with production and development currently slowed at the studio, there does not appear to be much sign of moving forward with these features."