News
Link Tank: A One-Year Retrospective on Horizon Forbidden West
We look back on Horizon Forbidden West, a recap of the SAG Awards, why a new LEGO set's release is upsetting collectors, and more in Link Tank!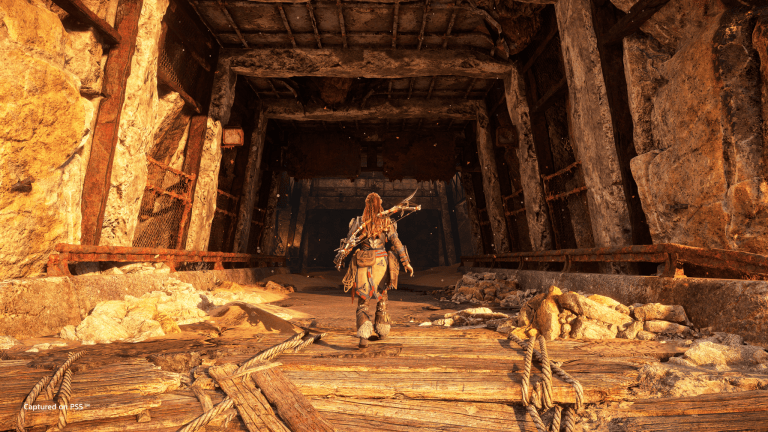 It's been an entire year since the release of the magnificent game Horizon Forbidden West on the PS5, so why does this game feel so forgotten?
"The Horizon series has a knack for bad timing. When series debut Horizon Zero Dawn released, Breath of the Wild came out mere days later. Last year, when Horizon Forbidden West came out, Elden Ring was on its heels days after. Now, it seems, Horizon is overshadowing itself."
Fans of The Amazing Spider-Man series rejoiced as Andrew Garfield and Sally Field reunited at the SAG Awards.
"It looks like movie families are truly forever as Andrew Garfield and Sally Field (a.k.a. Peter Parker and Aunt May) reconnected last night during the 29th Annual Screen Actors Guild Awards, where Garfield presented Field with the Lifetime Achievement Award."
Speaking of the SAG Awards, here are some of the celebrities who served up the best looks on the red carpet.
"Awards season continues apace in Los Angeles Sunday night with the Screen Actors Guild awards—better known as the ceremony to which actors wear their runner-up Oscars fits and allow themselves to get a little bit drunker than they would on Hollywood's biggest night."
The recent release of the third film in the Ant-Man series got us thinking, what are some of the best (and worst) third movies in a franchise ever made?
"Whether you're trying to finish out a trilogy or just keep a franchise going, the third film in a series is always tricky. You set the tone with the first movie, raise the stakes in the second, and then you have to find a way to hit another gear while also doing something different to play with your audience's expectations. Needless to say, some films have pulled this off better than others, but which threequels reign at the top of the list and which ones fall short?"
LEGO fans will rejoice over the reveal of a new, brick-built version of the classic LEGO pirate captain Redbeard, but they will lament the limited availability of the set.
"LEGO knows exactly what sets its devoted fans will go to the ends of the Earth to find, and sometimes makes them do exactly that. If you want to buy a super-sized, 11.8-inch tall version of one of the most iconic minifigures of all time, you're going to need to head to the actual home of LEGO in Billund, Denmark."
Of course, The Mandalorian season 3 arrives on Disney+ this March, but what else is coming to the streaming service?
"With February coming to an end, Disney+ has unveiled its slate of new programming for March 2023. Next month's list is led by the premieres of The Mandalorian season three, Chang Can't Dunk and the Bono & The Edge: A Sort of Homecoming, with Dave Letterman documentary, as well as new episodes of Star Wars: The Bad Batch and the livestream event of Disney NHL Big City Greens Classic."