News
Kanye West Invokes Black Panther and Wakanda in Presidential Publicity Stunt
Kanye West wants to make America like Wakanda if we were to take his presidential candidacy seriously.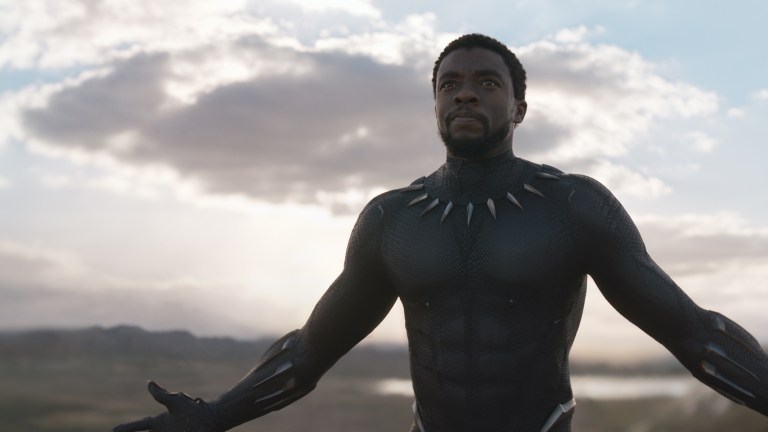 On the Fourth of July, Kanye West appeared to announce a run for President of the United States. "We must now realize the promise of America by trusting God, unifying our vision and building our future," West tweeted. "I am running for president of the United States. #2020VISION"
It is, of course, most likely a publicity stunt. The entertainer recently struck a lucrative clothing deal with embattled mall clothing retailer Gap, and is teasing a new album release. In a very long conversation with Forbes, West outlined his "presidential platform" and in the midst of it, explained how he wants to take inspiration from Wakanda, the home of Marvel's Black Panther.
Here is his quote on the matter, reproduced in full from Forbes:
"A lot of Africans do not like the movie [Black Panther] and representation of themselves in…Wakanda. But I'm gonna use the framework of Wakanda right now because it's the best explanation of what our design group is going to feel like in the White House…That is a positive idea: you got Kanye West, one of the most powerful humans—I'm not saying the most because you got a lot of alien level superpowers and it's only collectively that we can set it free. Let's get back to Wakanda… like in the movie in Wakanda when the king went to visit that lead scientist to have the shoes wrap around her shoes. Just the amount of innovation that can happen, the amount of innovation in medicine—like big pharma—we are going to work, innovate, together. This is not going to be some Nipsey Hussle being murdered, they're doing a documentary, we have so many soldiers that die for our freedom, our freedom of information, that there is a cure for AIDS out there, there is going to be a mix of big pharma and holistic."
Of course, it appears that West missed a key detail about Wakanda: that nation isn't a democracy, it's a monarchy. It is also fictional.
But then again, this is far from the only departure from reality in the interview, which also features such gems as this…
"It's so many of our children that are being vaccinated and paralyzed… So when they say the way we're going to fix Covid is with a vaccine, I'm extremely cautious.That's the mark of the beast. They want to put chips inside of us, they want to do all kinds of things, to make it where we can't cross the gates of heaven. I'm sorry when I say they, the humans that have the Devil inside them. And the sad thing is that, the saddest thing is that we all won't make it to heaven, that there'll be some of us that do not make it. Next question."
Ordinarily I would say that anyone who espouses such ludicrous ideas in public would be automatically ineligible to hold any office, because a society based in reason wouldn't entertain them, and rational voters would naturally make an informed decision at the voting booth. Then I remembered that I live in the United States of America, a country that has spent the last four years ruled by a semi-literate, proudly racist narcissist who overtly kisses up to some of the worst dictators in the world and ignores science as a deadly pandemic kills hundreds of thousands, aided by the complicity of a political party too cowardly to speak against him.
So clearly, anything is possible.