Reviews
Elimination Chamber Proves WWE Should Ditch March PPV
Almost every main-event star wasn't booked for WWE Elimination Chamber 2020. So why bother?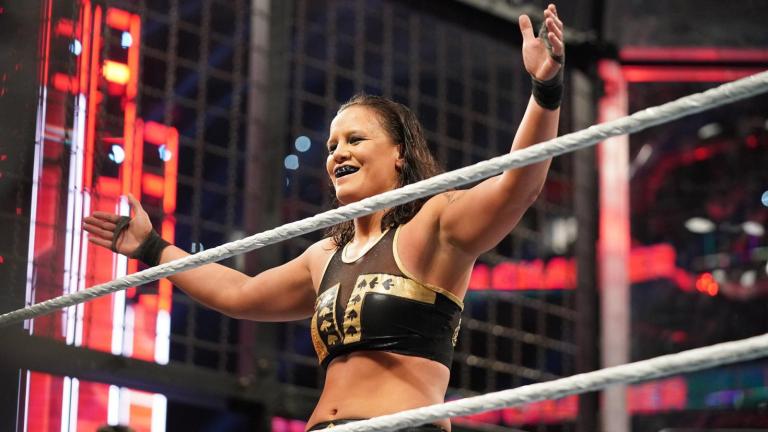 WWE tried its best to get away with a pay-per-view that didn't feature many of its main stars.
It didn't work.
Elimination Chamber ran last night from Philadelphia, and the show was without Brock Lesnar and Goldberg, the two World Title holders, as well as Roman Reigns and Drew McIntyre, the two wrestlers who will challenge for the world titles at WrestleMania next month. Edge and Randy Orton, who are in an intense personal feud for WrestleMania, weren't on the card and neither was Becky Lynch, the RAW women's champion, or Bayley, the SmackDown women's champion.
Imagine WWE running this show in an era where PPV buys actually mattered?
This was a show WWE can get away with in 2020. The PPV buys don't matter, because WWE already has their money from WWE Network subscriptions. Presenting a lackluster card that people won't stream isn't a big deal, because the McMahon family already has their $9.99 from the roughly 1.5 million subscribers.
That's not to say there weren't bright spots. Daniel Bryan and Drew Gulak tore the house down in the opening match. The elimination chamber match for the SmackDown tag team titles was awesome and even Aleistar Black vs. AJ Styles, in a No DQ match, delivered more than expected with an Undertaker appearance at the end of the match.
From a newsmaking standpoint, the highlight of the night was probably Sami Zayn beating Braun Strowman for the Intercontinental Championship.
Then we arrived at the main event.
With almost the entire main-event roster on hiatus for the night, the women's chamber match was meant to be the crowning moment for Shayna Baszler. She dominated her opponents and will challenge Lynch at WrestleMania for her title. And what a main event it was, featuring star-studded names such as Ruby Riott, Liv Morgan and Sarah Logan along with Asuka and Natalya.
That was the pay-per-view main event. The main event! The match that is supposed to sell all the tickets and get people to buy the show.
But remember, WWE doesn't need you to buy this show. They already have their money.
And that's why WWE could get away with booking such a lackluster card. One week ago, the AEW Revolution pay-per-view blew this one out of the water. In wrestling terms, it was a squash match.
The best argument WWE can make for leaving so many stars off this PPV show was that they're trying to preserve the talent for WrestleMania. They don't want to risk injury. Which is fine, until you see that talent on RAW and SmackDown this week. Oh, and they weren't worried about injuries a week ago when Vince happily took money from the Saudi government for a sold show.
And hey, maybe you'd be less worried about injuries if you're SmackDown champion wasn't a 53-year-old man who can barely get through a four-minute match without an uncomfortable amount of sweat pouring down his face.
WWE could have booked a better card, but that's not the point. The point is, if WWE was going to book a card that was this lacking in star power, they should just scrap the March PPV altogether.